ISIS-converted Filipina in Kuwait arrested by authorities
- An unidentified Filipina working as house help in Kuwait has been arrested by local security forces
- Her email correspondence and her confession reveal that she had pledged allegiance to the terrorist group ISIS
- Overseas Filipina house help, due to their circumstances, remain vulnerable to ISIS exploitation and recruitment
READ MORE: LOOK: Mobile phone reveals shocking details about France terrorist
On Friday, August 5, the Kuwait News Agency (KUNA) reported alarming developments related to Islamic State of Iraq and Syria (ISIS): a Filipina working as household help in Kuwait has been arrested and taken in by Kuwaiti security forces.
She has been accused of pledging allegiance to the infamous terrorist group, as well as planning to carry out a terrorist attack on her own.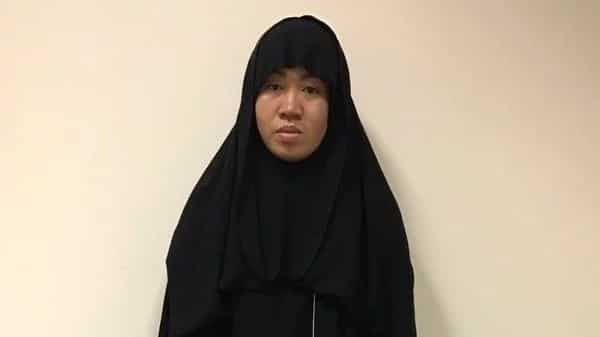 According to KUNA, the Ministry of Interior (MOI) revealed that the Filipina - whose name and identity has been withheld - confessed to the Kuwaiti authorities that she was eager to carry out terrorist acts as soon as she could.
The MOI added that the source of this lead was one of the suspect's email accounts. Security authorities had monitored it and discovered that she had contacted Libya-based members of ISIS. It was also here that she had pledged her allegiance.
READ MORE: BREAKING: 3 suspected Abu Sayyaf boats, seized in Tawi-Tawi
According to what KUNA reported on the officials of the interior ministry: "The accused confessed that she was ready to carry out any terrorist attack once circumstances and means were available to target a specific section of the society in order to undermine security and stability in Kuwait, as well as ignite sedition."
All that has been released about the Filipina is that she was born in the year 1984, and last June she entered Kuwait to work as a household help. To avoid monitoring and facilitate her transition, she was using fake names and nicknames.
KUNA published a photo of her wearing an all-black abaya - the traditional dress worn by women in most Muslim countries. It covers one's entire body, except for the face, feet, and hands.
READ MORE: What these Syrian rebels did to a young boy will terrify you!
This is not the first time ISIS has targeted housemaids for recruitment - last October 2015, Saudi Arabia encountered a similar situation with a Filipina maid who has been identified as Gioi Aban Bali Nang. She was recruited into ISIS and put in charge of creating explosive belts. The terrorist group allegedly exploits the housemaid's legal, economic, and social status to fool them into joining their cause.
Source: KAMI.com.gh