- Hunter Heinrich, DJ, choreographed a hilarious groomsmen dance that definitely made his bride special
- Miranda Marrs, a Texas-based photographer, was quick to record it and post it on her Facebook account
- The video has garnered more than 21 million views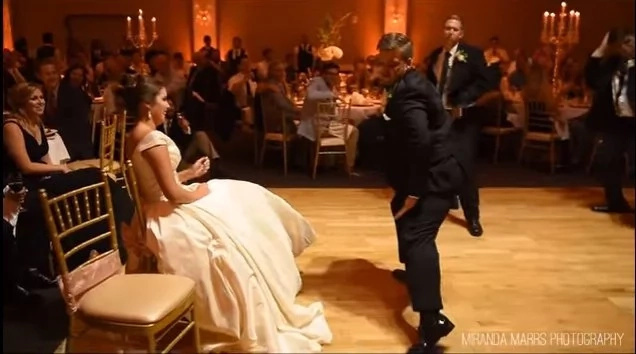 What better way to make your wedding memorable than to surprise your bride with a groomsmen dance that will make her think, "Did I marry a loon?"
At a Texas wedding, the husband went out of his way to prepare a surprise groomsmen dance which got everyone laughing and garnered over 21 million views after it was uploaded in just a few days by Miranda Marrs, the photographer who made the "split-second" decision to record the wacky dance.
READ ALSO: OMG! Pokémon fights back; what happened to the first victim will make you laugh!
Marrs is a photographer based in Texas who told the story of how the groom, Hunter Heinrich, choreographed a surprise dance for his wife.
Gathering his six groomsmen, they managed to execute a 5-minute video that could get you to laugh your heart out.
According to Marrs post, the bride, Lexi, was completely at a loss for words because she had absolutely no idea what her husband would be doing.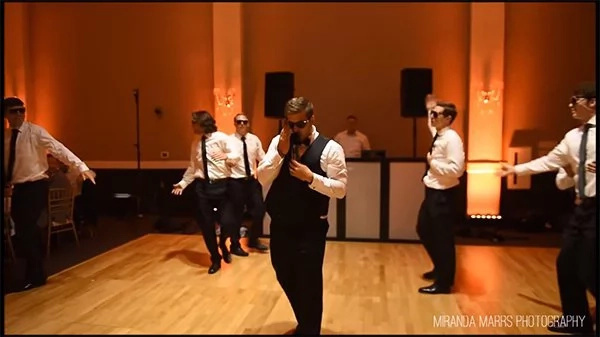 "The DJ pretended to be setting up a newlywed game to pass the time, and the bride was completely taken off guard and had no idea what was going on," Marrs posted on her Facebook page.
With over 19 million views, Heinrich became like an instant star and got to give a statement to the Huffington Post. He said that they looked at various wedding videos to give them some inspiration.
READ ALSO: These 24 funniest Filipino EPIC FAILS caught on video will make you LOL!
Heinrich said that he tried to wrap everything together and add his own ideas.
"The main thing we wanted was for Lexi to feel special and, of course, lots of humor," said Heinrich.
A big thanks can be credited to Heinrich's imagination. Being a DJ, he knows how to put on the perfect mix of songs that made the whole presentation a superb hit!
READ ALSO: VIDEO: Top 5 Funniest TV reporter FAILS in the Philippines that will make you LAUGH!
They also made use of various props such as sunglasses, chairs, and a beautiful rose for the finale. All these props just made this funny wedding video more hilarious!
On Marr's page, she described herself as a photographer who loves to take wedding photos for "awesome people." She just proved this really true when she took the video of Hunter and Lexi's wedding. – SD, Kami Media
Source: Kami.com.ph