- A video compilation of 10 near-death experiences has gone viral
- Some of the videos show people escaping death through their cat-like reflexes
- The other people in the video escaped death through unexplainable means
Near-death experiences are both scary and amazing at the same time. They are scary because it makes us think about how fragile life can be and they can be amazing because escaping death feels like a great miracle.
A video compilation of 10 short clips showing different people's near-death experiences has already gone viral. Viewers of the clips have been both scared and amazed by the way these people came close to dying but escaped at the last moment.
Some of the clips display the amazing reflexes of humans when danger is approaching. The first clip shows an unassuming man almost getting hit by an out-of-control car while walking on the sidewalk. The man's cat-like reflexes saved his life.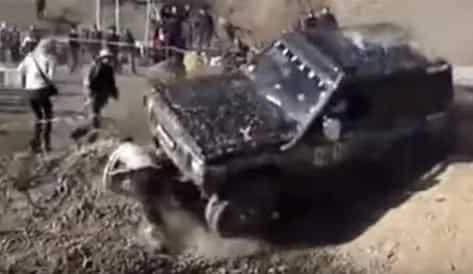 READ ALSO: Luzon 'drug politicians' claim INNOCENCE, seek audience with Duterte
The other clips show people escaping death through sheer luck or divine intervention, whichever you believe. The second clip involves a soldier moving his head by a few centimeters just before a soldier from behind accidentally shot his rifle towards his head.
The next clip also shows an unbelievable near-death experience, as a cameraman almost gets crushed by a large vehicle if not for the elevated height of the vehicle.
READ ALSO: VIDEO: Heroic cat SAVES an innocent boy from a BRUTAL dog attack!
Another clip shows the importance of having friends. When a girl decided to stick her head out of a train, her friend quickly alerted her that there is an incoming train which was about to crush her head. The girl was able to get her head back inside the train before that could happen.
Watching these clips can help a person appreciate every waking moment of his or her life. It can also help a viewer become more cautious especially when going outside.
"Most people are so ungrateful to be alive, but not these people, not anymore," one online user commented.
SHARE these scary and amazing clips with your family and friends! – Kami Media
READ ALSO: VIDEO: Gymnast tries backward flips in Rio Olympics; his BRUTAL injury will SHOCK you!
Source: Kami.com.ph