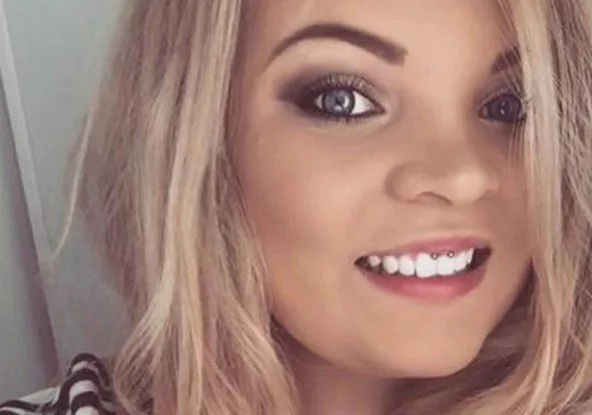 - A girl from Scotland uploaded a selfie onto her Facebook page
- Her grandma wrote under the photo that the teen would look much better if she would just lose some weight
- The hilarious comment garnered alot of attention across social media
Chloe Galagher, a teen girl from Scotland, posted a selfie on Facebook. She captioned 'Finally a selfie without that daft dog picture.' Among the many positive comments and thumbs ups she received a comment from her grandma, Marry Kennedy.
The comment read:  'How stunning would you be if you lost weight xx'
READ ALSO: Watch chesty pornstar give 9 reasons why big breasted girls have it hard!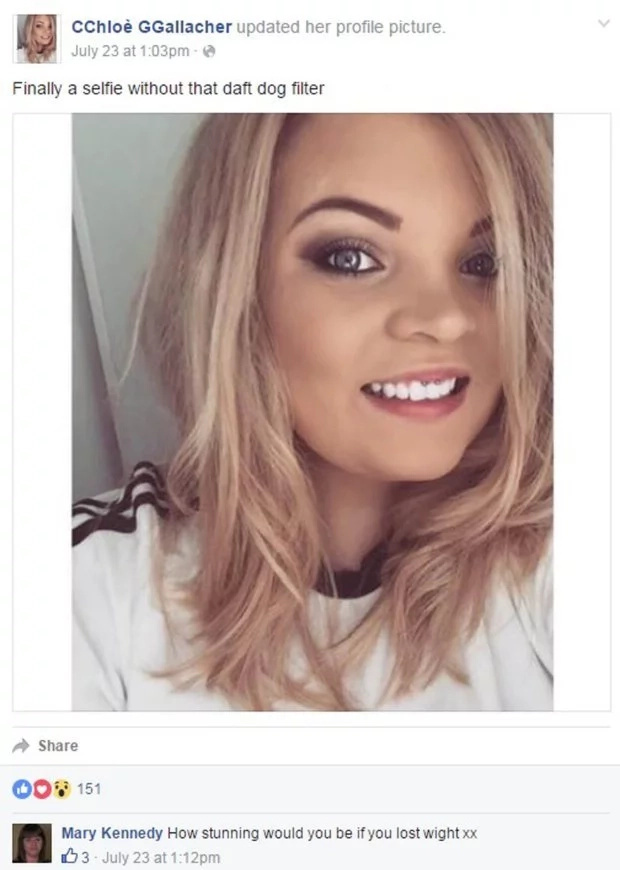 Chloe riposte was: 'Aw, aye thanks very much nana!'
'Dunno whether to laugh or cry right now. Nothing like a wee self confidence boost eh? Cheers doll.' wrote Chloe.
Her grandma later wrote: 'I'm not very good on Facebook, I just go on there to see what's going on. I probably should have private messaged it because it was just meant to be seen by her but I'm glad she took it well, I was only saying it in a nice way. She's beautiful. It wasn't meant as a dig.'
READ ALSO: This terrifying short horror movie is going to give you chills!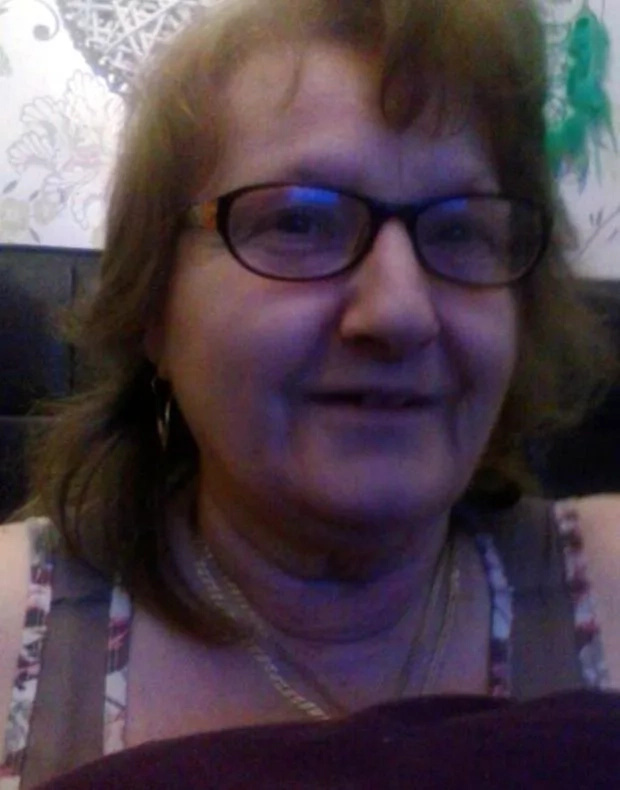 READ ALSO: This man warns other men on the dangers of walking home alone at night
Source: Kami.com.ph