- A video of a guy crying over leaving girlfriend has gone viral
- The video featured a guy who confessed his feelings about her girlfriend to his mother who gave him a love advice
- The video now has over 370 thousand views on Facebook
It's rare to see guys cry over failed relationships. It's even more rare to witness a macho-looking guy confessing about what he feels inside.
Many people believe that men are generally egoistic. It is difficult for guys to admit that they're hurting inside.
So when this guy confessed what he felt about her girlfriend leaving for work, social media went crazy.
READ ALSO: A master telling this boy 'It's OK to cry' is going viral for all the right reasons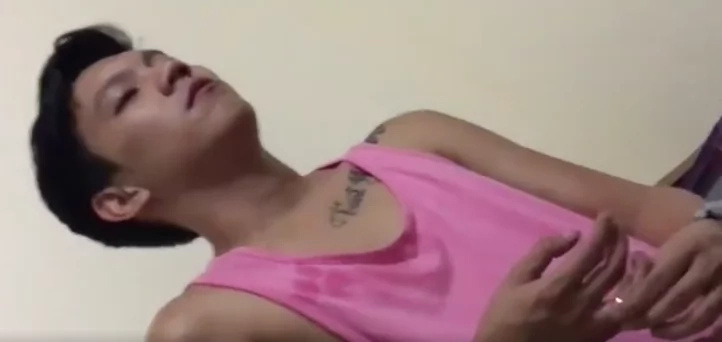 The video uploaded by Pinoy Musical.ly captioned Kapag ang fuccboi ay nainlove!!!! (When a fuckboy falls in love) HAHAHAHAHA! ANG CUTE NI KUA!! (He's so cute) has gone viral with over 370 thousand views on Facebook.
The video featured a guy wearing a pink sando trying to confess his heartbreaking story to his mom.
The guy appeared to be in tears while recounting his feelings for her girlfriend.
READ ALSO: Galaxy can be seen from this Philippine island; find out where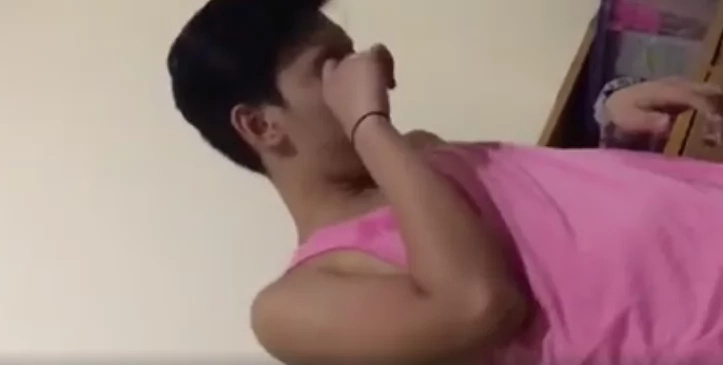 Meanwhile, a woman in the background, believed to be the guy's mother tried to comfort her.
She was heard giving love advice to his son. She also said that when you love, you should save some love for yourself. Another voice can be heard in the background.
The voice which resembles that of a kid is believed to be the guy's younger sister.
READ ALSO: How did Ruffa Gutierrez make Karla Estrada cry?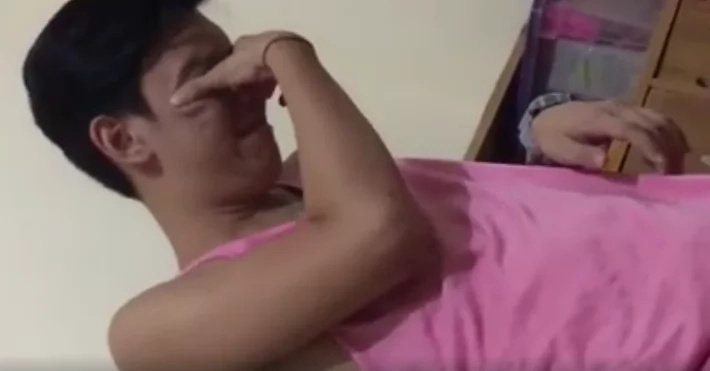 His girlfriend, according to the conversion is about to leave for work. The woman in the backgound then asked the guy if the separation between the two means the end of their relationship.
The guy then responded with a no but was worried about what will happen next. He said that he's afraid that one of these days, his girlfriend will leave her for good.
His mother then replied reassuring her that there's nothing to worry about.
How often do you see guys, even the badboy looking ones, cry because of heartbreaks? What was your reaction after watching the video? -Kami Media 
Watch the video here:
RELATED: VIDEO: This huge guy saw his MOM for the 1st time in 10 years; his reaction will make you CRY
Source: Kami.com.ph