- Joselito Advincula Cinco found an envelope with cash inside and shared it on his Facebook account
- Cinco asked friends to spread the word to reach the owner of what he assumed was the salary
- He succeeded on returning it to the owner who he identified as Tolits D. Lima
With the constant advances in technology, the internet has proven that the world is a much smaller place than what we first expected. It has the ability to either bring people together, or pull them apart. Information have become easily accessible to everyone – spreading news, photos, and even videos is no longer a feat with only one click standing in between.
One Filipino citizen realized this and decided to make use of social media for the best way possible. A Facebook user who goes by the name Joselito Advincula Cinco uploaded a content on his account, containing photos of an envelope with a huge sum of money. He briefly narrated that he was only able to pick it up and was hoping to return it to the rightful owner as it appears to be a salary, noting how he found it during the month's end, July 30.
READ ALSO: Five things you need to know about Rio Olympics silver medalist Hidilyn Diaz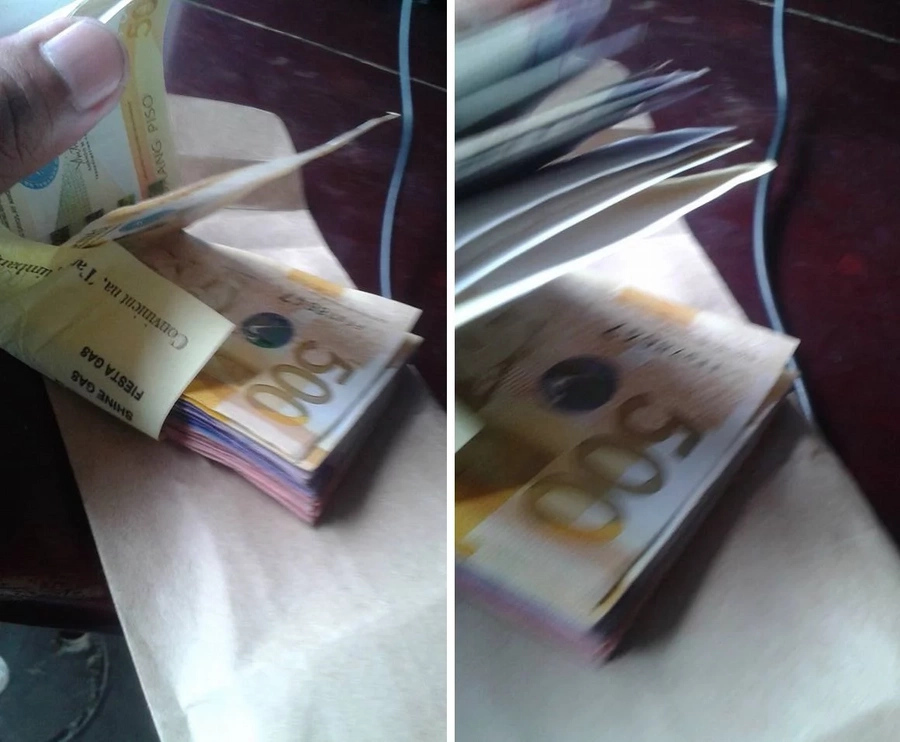 There were no identification papers present inside, except for a pay slip which strengthened Cinco's assumption. Web users informed him that a name would be written on the pay slip, but Cinco refused to announce it since some may only fake being the owner upon learning about it.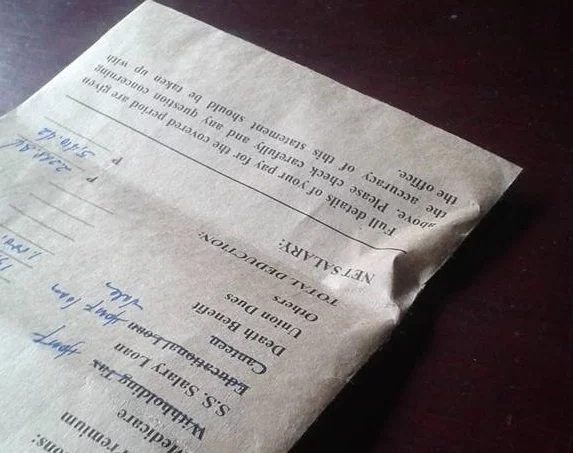 Moreover, Cinco did not share any more details regarding the incident – including where he found the envelope and its exact amount. One can only guess and look closer based on the pictures he posted.
READ ALSO: WATCH: Yuck! Shabu can cause these disgusting effects to your body
The Good Samaritan then pleaded for his friends to share the word. He sympathized with the owner of the envelope, and thought that his method would eventually reach whoever the wad of cash belongs to.
Fortunate enough, a man identified as Tolits D. Lima came up and successfully retrieved the money on August 1 according to Cinco.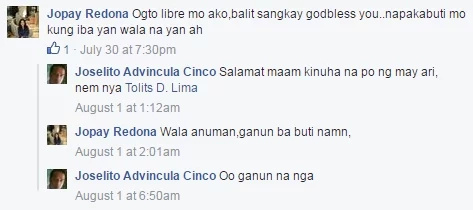 His good deed has earned him praises from his friends who were vocal about it on the comments section of his post. Most of them prayed for Cinco, wishing 'God bless,' and commended him for a job well done on being an honest man.
READ ALSO: Chief Justice Sereno writes concerns over Duterte's list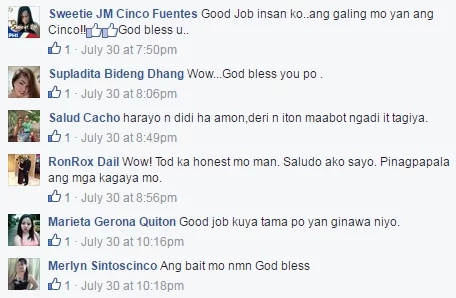 Cinco's post became viral following his intent to search for the owner. More than 42,000 netizens united by sharing the post.
Source: Kami.com.ph