- Manila Mayor Erap Estrada said that he supports President Duterte's public naming and shaming of local government officials allegedly involved in illegal drugs
- Estrada explained that top government officials might soon become allied with drug syndicates if Duterte does not go after and put to shame local officials now
- The Mayor added that children should also be made aware of the dangers of using and being involved with illegal drugs in order to safeguard their future
Manila Mayor Joseph "Erap" Estrada expressed on Saturday his support for President Rodrigo Duterte's public naming and shaming of local government officials allegedly involved in the illegal drug trade.
"It's alright, it's alright," the former President of the Philippines commented on the name and shame campaign.
According to Estrada, more elected officials – including top government officials such as senators – might become involved with drug syndicates if Duterte does not go after and put to shame the local government officials involved with illegal drugs.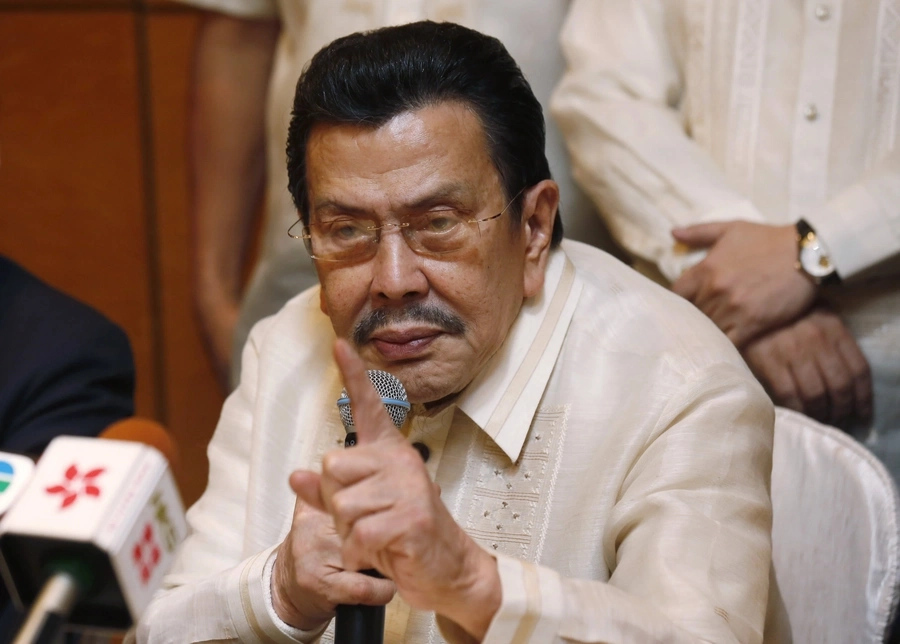 READ ALSO: De Lima challenges Duterte to produce evidence vs 'DRUG politicians'
As for Duterte's shoot to kill order against drug criminals, Estrada said that he agrees with it because it can help eliminate the country's drug problem in an easier and quicker manner.
"Hangga't maari sana. Lumaban na sila para mapatay na sila. Para matapos na silang lahat," the Manila Mayor said.
(Whenever possible. Let them resist so they can be killed. So that we can finish them off)
Estrada added that children should be made aware of the dangers of exposing themselves to illegal drugs.
READ ALSO: These 24 funniest Filipino EPIC FAILS caught on video will make you LOL!
Meanwhile, Senator Leila De Lima supported Duterte's anti-drug initiative but urged him to produce solid evidence against the accused drug suspects.
"If there is evidence against these people he has named and shamed, cases should just be filed against them so that warrants for their arrest can be issued. If there is no evidence, then this is a plain and simple witch hunt," the neophyte senator said.
She said that releasing a drug list to the public without showing evidence could make any person vulnerable to baseless accusations and even to summary killings.
Senator Panfilo Lacson also disagreed with Duterte's shoot to kill policy, saying that it is a murder to shoot and kill a suspect who is not trying to fight back. – Kami Media
READ ALSO: DILG chief orders BATO to probe summary KILLINGS
Source: Kami.com.ph