- Early Sunday August 7, President Rodrigo Duterte revealed a list of government officials who are allegedly linked to illegal drug trade
- Duterte mistakenly names Jeffrey Celiz a congressman drug lord, but Celiz was never a legislator
- Jeffrey Celiz denies the allegations and claims that this mistake could endanger his life and his family
A former chairman and spokesperson of the Bagong Alyansang Makabayan Jeffrey Celiz has been mistakenly named by Duterte as a legislator who is allegedly involved in illegal drug activities. However, Celiz was never a legislator.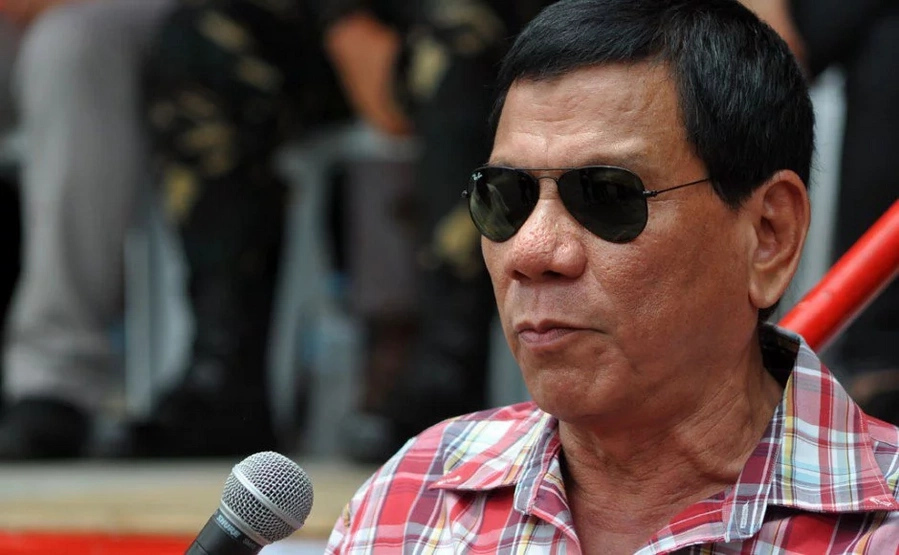 Earlier Sunday, August 7, Duterte named a list of government officials who are supposedly protecting drug dealers or are part of the illegal drug trade.
READ ALSO: De Lima challenges Duterte to produce evidence vs 'DRUG politicians'
Duterte named Jeffrey Celiz as a "congressman, partylist, Panay chapter." However, the former chairman never was a legislator.
Celiz worked in Bagon Alyansang Makabayan in Panay after which he served Iloilo City Mayor Patrick Mabilog as his political consultant, spokesperson and executive assistant.
Earlier this year in February, Celiz said he stepped down from his position at the Iloilo City Hall.
Celiz accuses the information provided to Duterte as rumor-based, holding no substantial evidence.
'It is very obvious that the information being fed to the President is unverified and short of being a rumor-mongering style,' he said in a statement.
READ ALSO: DILG chief orders BATO to probe summary KILLINGS
Celiz's name was linked with drug activities after authorities allegedly found his name in a log book of a gun club firing range in Iloilo City. Celiz rejects the allegations, saying they hold no merit.
Furthermore, Celiz criticizes the name dropping, as the mistake of linking him has endangered his life and the life of his family.
'Because of this raw and unverified information which the President made as a public pronouncement, my life and that of my family are now in grave and serious danger,' he said.
Sunday morning, Duterte named 8 judges, more than 50 current and former mayors and vice mayors, and 40 law enforcement officials who are allegedly linked to illegal drug activities.
READ ALSO: Duterte: Marcos is a hero
Listed were some of Duterte's friends. The President said he would not exclude anyone from the list of names.
'This is not personal to me. Hindi ko kayo kalaban. Wala kong samang loob sa inyo. Pero galit na ako ngayon,' the President said.
(This is not personal to me. I am not your enemy. I don't have bad feelings toward you. But I am angry now.) - Kami Media
Source: Kami.com.ph