- DILG Chief Ismael Sueno directed PNP Chief Ronald "Bato" dela Rosa to immediately probe the spate of killings of suspected drug criminals in the country
- Sueno also ordered the investigation of police operations which led to the possible violation of human rights
- The DILG Chief promised to file charges against guilty policemen
Department of the Interior and Local Government (DILG) Secretary Ismael Sueno ordered Philippine National Police (PNP) Chief Director General Ronald "Bato" dela Rosa to thoroughly investigate the spate of summary killings since President Rodrigo Duterte assumed office.
"This administration will not allow vigilante killings of illegal drug or crime suspects, and their unjust killing during police operations," Sueno said.
The DILG head – who supervises the PNP – directed Bato to look into the deaths of hundreds of alleged drug criminals during legitimate police operations and during vigilante operations of unidentified killers.
READ ALSO: Duterte belittles communists & calls Joma Sison 'arrogant!'
"All recorded vigilante killings of narcotics and crime suspects should immediately be investigated," the DILG chief explained.
Sueno added that charges should be filed against policemen if they are proven to have committed illegal killings during police operations. He reminded policemen to follow proper protocols and procedures during their police activities and operations.
The DILG Chief also directed the PNP Internal Affairs Service to investigate if human rights were violated during police operations which led to the deaths of drug suspects.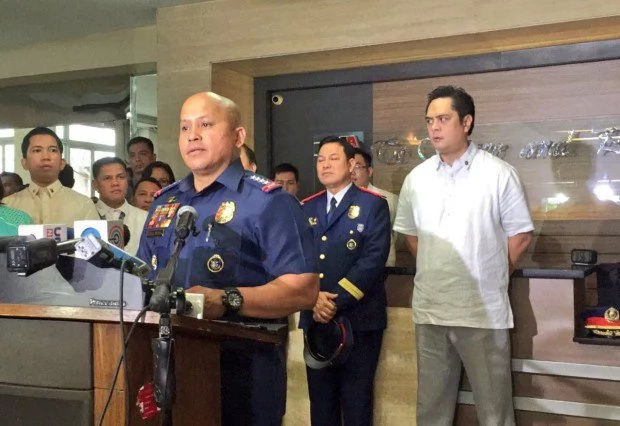 READ ALSO: DRUG mayors' surrender to Bato; FIND OUT who they are!
Based on statistics from the media, around 200 people have become victims of summary killings since Duterte was inaugurated on June 30. However, Senator Panfilo Lacson said in an earlier interview that the real numbers are much higher according to his sources inside the PNP.
"Napag-alaman ko (I found out) from well-informed sources sa loob ng PNP mismo (from inside the PNP itself), ang bilang nila [ay] I (the number is) 600 and they are trying to validate the 600 killings na summary killings talaga (which were really summary killings), dahil hindi police operations (because they were done outside police operations)," Lacson revealed.
The recent spate of summary killings in the country has been condemned by the Catholic Church, some local human rights advocates, and some of the international human rights groups. – Kami Media
READ ALSO: These 24 funniest Filipino EPIC FAILS caught on video will make you LOL!
Source: Kami.com.ph