Let the morning bring me word of your unfailing love, for I have put my trust in you. Show me the way I should go, for to you I entrust my life. - Psalm 143:8
As we welcome the week, let us celebrate the love of the Lord. Let us rejoice in the brand new hope that all our worries will turn into words that would glorify His name, as we seek help in plowing through every situation that may come our way.
Thank you, Lord, for the blessings you have given
for the family and friends
and the people who surround us
and bless us every day with kind words and actions.
Today we celebrate Your mighty power;
for by Your hands we are kept safe.
Fill our hearts with gratefulness,
for the gift of living in Your holy and righteous way.
Teach us, O Lord, to be sweet and gentle.
Hide us Father from the little pains.
Fill our heart that feels stretched and empty.
Let us enjoy the happiness of within.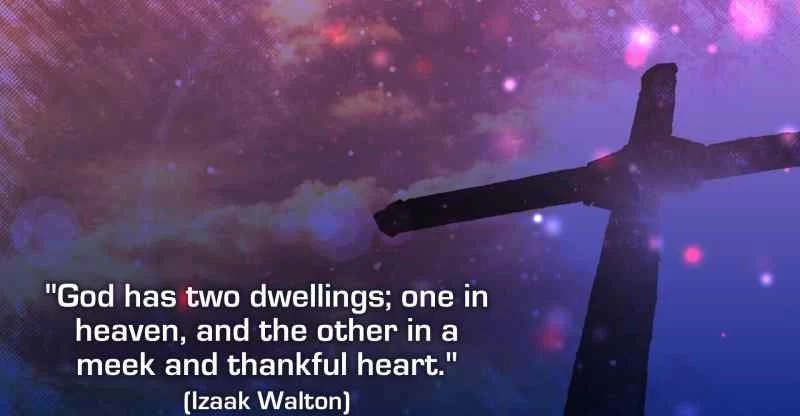 (Photo credit: brainy quotes.com)
Save us from our enemies,
from the hands of all who hate us;
Redeem all of our days,
that we may see the wonders of Your creations.
May no one become less good for having come within our influence.
Help us make others no less pure, less true, less kind, less noble.
Let us meet with one cross after another
and rejoice in the whispered opportunity to pray.
May our life be lived in the supernatural,
filled with power for good, and strengthened in its purpose.
May we rest in Your presence,
that we may feel the tender compassion of our God
In the silence of our soul,
make us broad in our forgiveness;
Make us bold to praise you, dear Father
and help us embody all the goodness of Your grace.
Amen.
- Kami Media
RELATED: Faithful heart's whispered desires
Source: Kami.com.ph