EDITOR'S NOTE: This column may contain strong language, sexual content, adult humor, violence, and other themes that may not be suitable for minors. Parental guidance is strongly advised.
Lots of Filipinos are great at making people laugh. Some of them are funny because of their great sense of humor while others are funny due to their epic fails in daily life. This compilation shows some of the funniest epic fails of ordinary Filipinos caught on video.
Some of the videos show the clumsy side of Pinoys. Falling down due to absent-mindedness, due to being overexcited, and being at the wrong place and at the wrong time are common occurrences among Filipinos.
The other clips also show the Filipinos' tendency to seek attention and impress other people. Having these kinds of behavior usually end up in hilarious epic fails as proven in some of these clips.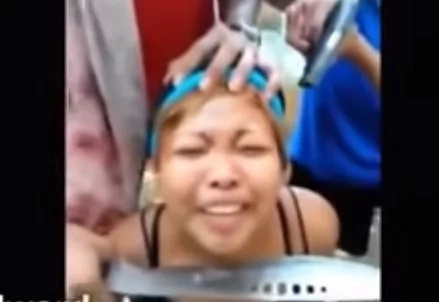 READ ALSO: Duterte belittles communists & calls Joma Sison 'arrogant!'
Filipinos can also have a violent streak. Some of the street fights in these videos are as funny as they are horrific! Many Pinoys also have a naughty side. The video of a guy who makes his friend smell his butt is the best proof of that.
Pinoys are also known for their musical talents. However, the Pinoys in these videos end up getting hurt badly after displaying their singing skills. You might also know some Filipinos who like laughing at gross things. Check out the clips of the booger and snot competition or the coin and saliva magic trick for evidence.
READ ALSO: 3 'DRUG mayors' surrender to Bato; FIND OUT who they are!
Some of these clips also show the manipulative side of many Pinoys. Some Filipinos manipulate others to hurt them while others do it to humiliate people. These are all displayed in full glory in some of these funny footages.
Whatever kind of Pinoy you are, you probably had an experience similar to one or more of these epic fails.
SHARE this hilarious video compilation with your family and friends! – Kami Media
READ ALSO: VIDEO: 5 Mysterious & SCARY creatures spotted in real life!
Source: Kami.com.ph