- Education Secretary Leonor Briones denounces the act of expelling of pregnant teens from school
- Briones calls for change in the educational system by promoting better sex education and awareness in schools
- By having access to an education, teens may have the ability to have a brighter future
Education Secretary Leonor Briones, a supporter for sex education in the Philippines, rejects the expelling of pregnant teens from schools as it is a hindrance towards the individual's bright future.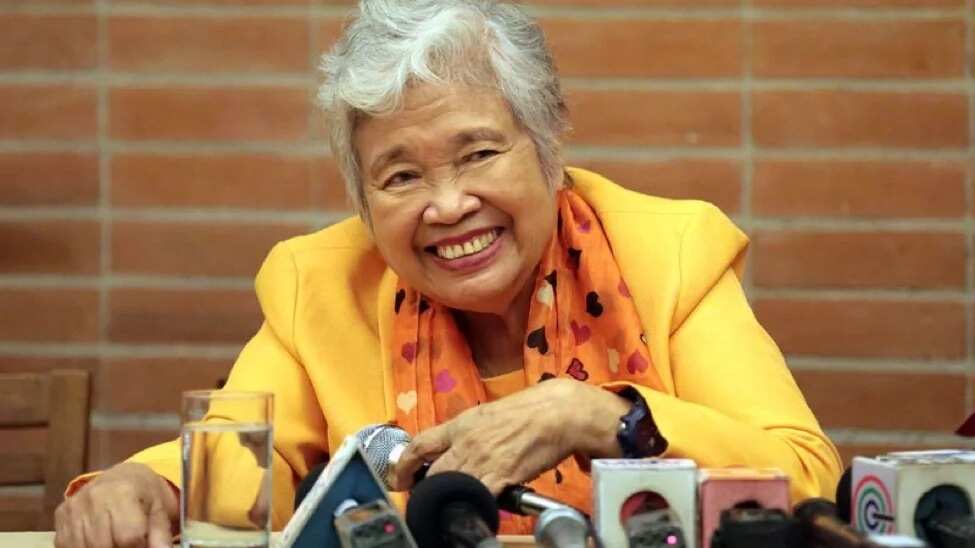 Briones is firmly against these type of expulsions. As part of her education agenda, the education secretary hopes to implement proper sex education in the nation's education curriculum.
READ ALSO: People are enraged with this alleged HOMOPHOBIC DepEd HIV ad, find out why.
She proposes that "SexEd" not only be taught in science class, but as a standalone subject. This would enable students to learn more about the safety and dangers of unprotected sex.
Nonetheless, certain schools do not share the views of Briones. These schools expel students who get pregnant.
Furthermore, they do not give these students their right to re-enter the school if the student decides to return.
This act, as Briones says, goes against the student's right for education, and could possibly destroy that individual's future. The school is there to understand the students, Briones states, and help them achieve a better future. This cannot be achieved if the schools do not provide the education needed.
READ ALSO: Duterte gives go signal to Marcos' hero burial
In the 2013 Functional Literacy, Education and Mass Media Survey, a striking result appeared. Briones' chief of staff Nepomuceno Malaluan shows through the survey that of the four million youths, who are not attending school, around 22.9% of them get in a mutual relationship or marries. This is seen as a possible result of not having a proper education and having a child at a young age.
It was required by the reproductive health (RH) law that schools must have some sort of sex education.
Yet reports state that in the Philippine educational institutions fail to even reach the minimal expectations of good sexual educational planning. This means that a good sexual educational system in the country is yet to be developed. - Kami Media
READ ALSO: 3 'DRUG mayors' surrender to Bato; FIND OUT who they are!
Source: Kami.com.ph