- President Duterte slammed the communist rebels and their leader Jose Maria Sison during his speech in front of soldiers in Capiz
- Duterte said that Sison is an arrogant person who overestimates his power
- The President also belittled the power and resources possessed by the communists
President Rodrigo "Rody" Duterte  on Friday belittled the communist rebels' power and accused Communist Party of the Philippines (CPP) leader Jose Maria Sison  of being "arrogant."
"Nayayabangan ako sa iyo (I find you arrogant), as if you are really the one in power," the President said of Sison in front of soldiers in Camp General Macario Peralta, Capiz.
Duterte also criticized the communist leader – who is in exile in the Netherlands – for acting like a big shot.
READ ALSO: 3 'DRUG mayors' surrender to Bato; FIND OUT who they are!
"Sinabi ko kay, itong si Sison, nagbubula-bula ang baba, laway niya lumulusot doon sa screen. Akala mo naman kung sino magsalita," Duterte said.
(As I have said, bubbles form on Sison's chin, his saliva leaks through the screen. He talks as if he is a somebody.)
The President also had strong words against the other communist rebels, saying that they only have limited power and resources.
"Itong komunista, akala mo kung magsalita (These communists, when they talk you'd think), they are the force to reckon with when as a matter of fact they cannot even occupy a barangay in a single day," Duterte added.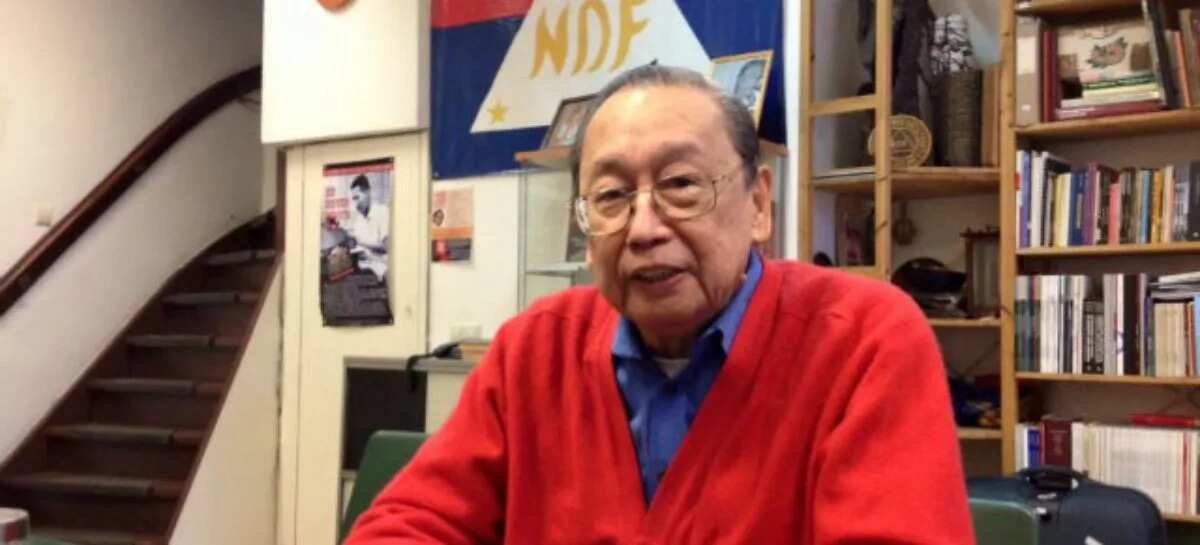 READ ALSO: Duterte's visit to AFP Medical Center puts General in tears!
The President also explained that some of the leftists in Davao who won during past elections were only voted by citizens because they were members of his political party.
"Sa Davao, kung hindi sila magsakay sa aking partido walang manalo doon (In Davao, if they did not join my party, none of them would have won)," Duterte explained.
These strong statements from Duterte came just two weeks before the government's peace talks with the National Democratic Front which will be held in Norway from August 20 to 27. Sison recently criticized Duterte for withdrawing his unilateral ceasefire order after the New People's Army (NPA) – the armed wing of the CCP – attacked government troops in Davao del Norte which left a soldier dead. - Kami Media
READ ALSO: Flight EK521 crashes! Watch the passengers try to escape from the BURNING airplane
Source: Kami.com.ph