- In 2016, five hackers stole $81 million from the Bangladesh Central Bank's account, which was funneled in Filipino casinos
- Ambassador John Gomes is hopeful that President Rodrigo Duterte would help recover the money
- A delegation headed by Bangladesh's finance minister would be visiting the Philippines in September to further coordinate with Philippine authorities on how to get the money
According to Bangladesh's envoy, the South Asian country is expecting President Rodrigo Duterte to recover the stolen $81 million which was laundered in Filipino casinos.
Coming September, Bangladesh's finance minister and attorney-general will be leading a high-level delegation to met with Duterte.
READ ALSO: LOOK! Two Bangladeshi arrested after robbing a fellow Bangladeshi in Pasay City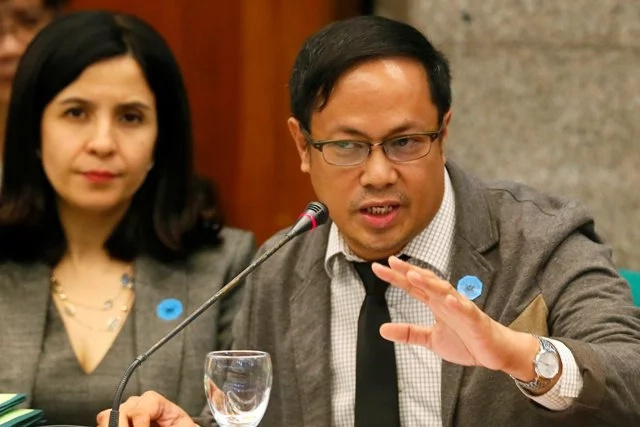 According to Bangladesh Ambassador John Gomes, Justice Secretary Vitaliano Aguirre has assured that the government would lend its assistance to Bangladesh to recover the stolen money.
'This is the first time we have received any statement from the government of the Philippines. We are grateful to the new Philippine administration, led by honorable President Duterte for all the support we are getting on this regard,' Gomes told reporters.
The Ambassador further said that they are very positive about the new administration and will be looking forward to getting the help they asked from the Duterte administration.
'We are pinning our hopes on the new administration for the recovery of our money,' he added.
READ ALSO: PHOTOS: What went on during #AYDAPH2016
Earlier this year, five unknown hackers stole more than #81 million from the Bangladesh Central Bank account with the US Federal Reserve. After investigating the money trail, the money was tracked to several casinos in the Philippines.
One casino agent named Kim Wong has already surrendered $15 million to the Anti-Money Laundering Council (AMLC) of the Philippines. Gnomes is optimistic that the money would be transferred to Bangladesh as soon as possible.
Due to further investigation by AMLC, the stolen money was also tracked to the bank holders of RCBC-Jupiter branch, PhilRem Service Corporation, Solaire Resort and Casino, Midas Hotel and Resort and several casino junket operators.
READ ALSO: Minister: Bangladesh group behind Dhaka siege, not ISIS
Gomes also challenged the President, saying that if the Duterte was truly serious about eradicating crime, he would put high priority on recovering the stolen money.
'If the President is so serious about crime and corruption, I think this is an issue that should be addressed also,' the ambassador said. - Kami Media
Source: Kami.com.ph