WHO: Ebola No Longer A Public Emergency Of International Concern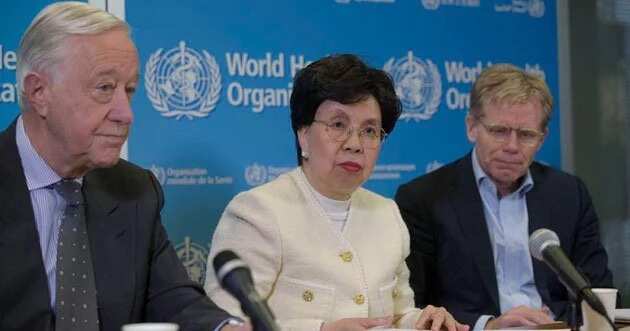 Margaret Chan, director-general of the World Health Organization (WHO), told a teleconference on Tuesday that "the public health emergency of international concern" over Ebola in West Africa has already ended. The Organization announced the same in its official Twitter account.
The Organization clarifies that this does not mean that clusters of Ebola may no longer emerge; it only means that "Ebola transmission in west Africa no longer constitutes an extraordinary event, the risk of international spread is now low, and countries currently have the capacity to respond rapidly to new virus emergencies". Hence, it recommends that travel and trade restrictions imposed upon three countries hit by the epidemic, namely, Guinea, Liberia and Sierra Leone, should be lifted immediately.
Chan maintains that despite the decrease in the number of infections, the world still needs to keep "a high level of vigilance and response capacity".  And that while the epidemic is functionally over, the effort to prevent re-emergence of the virus requires countries and entities involved with the epidemic to stay involved, and be ready to contribute again if a new epidemic emerges.
The Ebola virus is a severe, often fatal illness in humans. It is transmitted to people from wild animals and spreads in the human population through human to human transmission. It was reported that the Organization actively encouraged men to have semen testing around the world because of Ebola's ability to survive for more than 9 months and, although rare, be passed on to sexual partners.
Since the beginning of 2014, 28,639 cases of Ebola in west Africa have been recorded, 11,316 of which died, the Organization reported.
Source: KAMI.com.gh