- Mayors Mamaulan Abinal Molok and Rasul Sangki and former Mayor Marantao Mohammad Ali Abinal have peacefully surrendered to PNP Chief Bato Dela Rosa
- Their surrender came ahead of President Duterte's announcement of the 27 local officials allegedly involved in the illegal drug trade
- Dela Rosa said that  Molok and Abinal have decided to help the police fight the illegal drug trade
Local government officials suspected of having involvement with the illegal drug trade have surrendered peacefully to Philippine National Police (PNP) Chief Director General Ronald "Bato" dela Rosa on Friday, August 5.
They are Maguing Mayor Mamaulan Abinal Molok and former mayor of Marantao Mohammad Ali Abinal, both from Lanao del Sur, and Ampatuan town Mayor Rasul Sangki. Albuera Mayor Rolando Espinosa Sr. of Leyte has also surrendered to the police earlier.
Their surrender came ahead of President Rodrigo Duterte's public announcement of the names of 27 local government officials – including 23 mayors – who are allegedly involved in illegal drugs.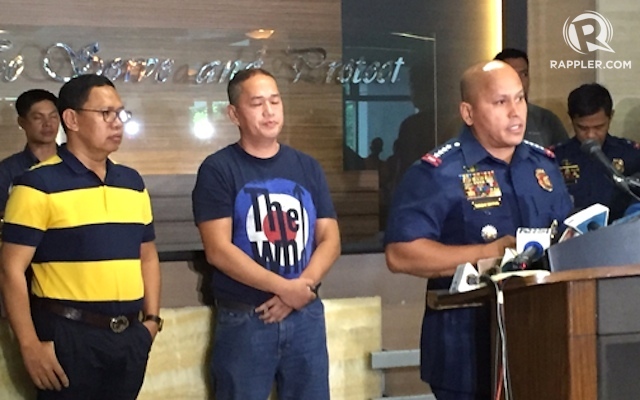 READ ALSO: Find out what Mocha Uson has to say to her BASHERS
The PNP Chief presented the Lanao del Sur mayors in front of the media during a news briefing while Sangki was not included because he was caught in traffic.
"They voluntarily surrendered to me personally. They heard and received information that they are in the watchlist of the President, they are included in the 23 mayors who are linked to the drug trade," Dela Rosa said.
According to PNP Chief Bato, Abinal and Molok admitted to him that they were involved in the illegal drug trade many years ago but have already quit the business.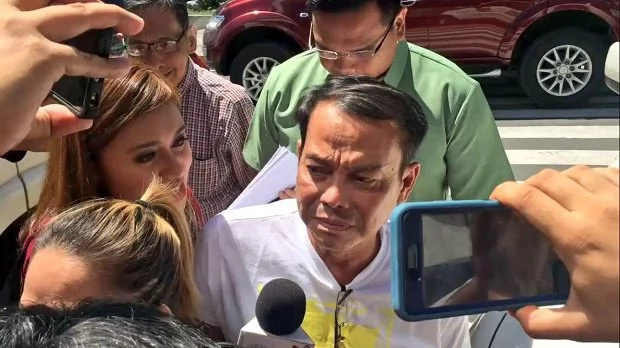 READ ALSO: From the horse's mouth: 'My order is shoot to kill kayo!' – Duterte's message to narco-politicians
He also revealed that the two Lanao del Sur Mayors were the downline of former Maguing Mayor Johaira "Marimar" Macabuat who is allegedly known as the "Mindanao Shabu Queen" and that they were also involved in drug trafficking in Caloocan City, Quiapo and Cavite from 2000 to 2002.
"They are no longer involved but before they had been involved [in the drug trade]. They promised to me that...they will be the ones leading the war against drugs in their respective municipalities....They promised to cooperate wholeheartedly," Dela Rosa said.
PNP Chief Bato added that the two mayors have decided to help Duterte's administration combat the illegal drug trade in the Philippines. - Kami Media
READ ALSO: Top 5 Funniest TV reporter FAILS in the Philippines that will make you LAUGH!
Source: Kami.com.ph