- On Tuesday, President Rodrigo Duterte visited AFP Medical Center to fulfill his promise of rehabilitating the area and modifying its procedures
- AFP Medical Center Commander Joseph Acosta expressed his gratitude, albeit teary-eyed, to President Duterte who has moved the hearts of many with his visit
- Budget Secretary Benjamin Diokno has approved of Acosta's requests in order to rehabilitate the center, allotting P500 million for both renovation and equipment
The presence of President Rodrigo Duterte at the AFP Medical Center earlier this week has touched the hearts of many, mostly those inside the wards and even its commander.
The president visited the medical center located in V. Luna St., Quezon City, promising to rehabilitate the area. He has allotted P500 million for renovations as well as new equipment.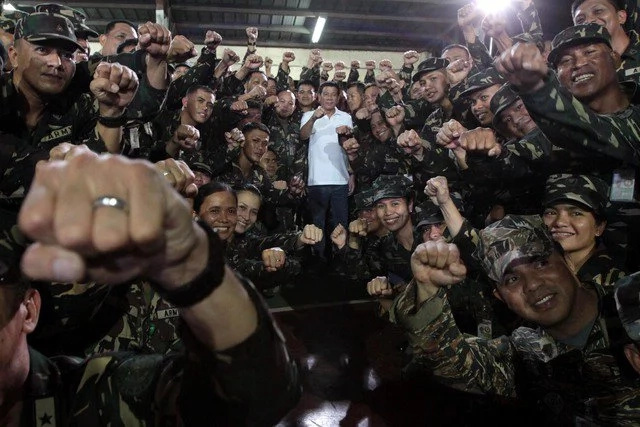 (Photo credit: rappler.com)
Accompanying him was Budget Secretary Benjamin Diokno, who has immediately approved and released the budget for these projects.
READ ALSO: Duterte to allot P500M for AFP
Duterte's visit has been well-received inside the compound, as well as netizens who praised him for taking the time to talk to the patients like a concerned father.
One of the most emotional moments during the president's visit was when he met Lt. Jerome Jacuba, a soldier who went blind during a mission in Maguindanao. Their brief moment was captured on film, where we could see the president getting teary-eyed when he gave Jacuba a quick hug.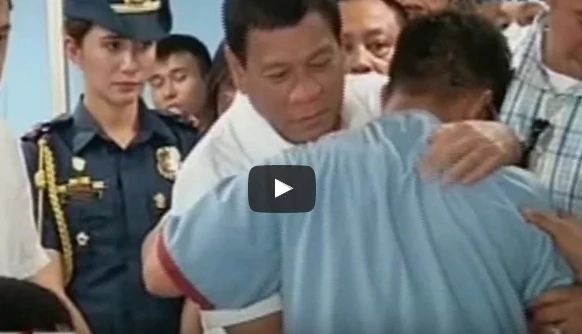 Not only did these men shed a tear or two, but even Brigadier General Joseph Acosta, who also serves as the center's commander. He was the one who presented the list of needed improvements in the center to Duterte, to which the president approved.
READ ALSO: VIDEO: Duterte gets teary-eyed as he hugs a BLIND soldier!
"He said, kaya natin 'to. And it was approved, right there and then," he said.
(He [Duterte] said, we can do this. And it was approved, right there and then.)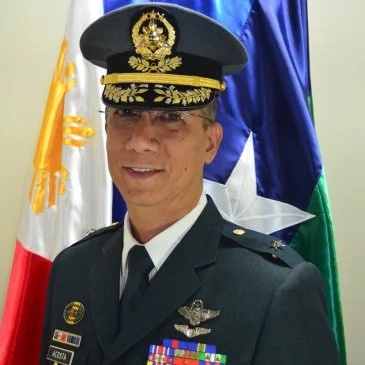 (photo credit: afpmedicalcenter.com)
Like the rest, Acosta has found the president's gesture of talking to the patients moving. He also noted that it was a touching moment to see both Duterte and the injured soldiers interacting in the flesh.
READ ALSO: LOOK! NDF blames AFP for the delay in reciprocating President Duterte's ceasefire
"Inisa-isa niya talaga. Inupuan niya, inalam niya 'yung concern. Kung ikaw andun ka, nakakaiyak eh," he commented.
(He talked to them one by one. He sat down with them and knew their concern. If you were there, you might cry.)
The overall experience has overwhelmed the AFP Medical Center's commander, and he is very thankful that the president has noticed these soldiers who were most often neglected by previous administrations.
READ ALSO: LOOK! PNP to stop offensive operations against rebels
"Iba-iba sila ng stand, but this one, at this time, eto talaga 'yung kailangan natin, 'di ba?," he paused, taking a handkerchief to his teary eyes, "Bigay ni Lord siya."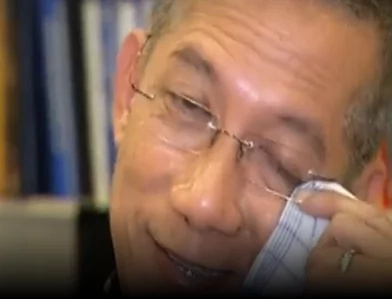 (photo credit: ignitepinoy.com)
(They might have a different stand, but this one, at this time, this is what we really need, right? He [Duterte] is a blessing from God.)-Kami Media
READ ALSO: NPA abducts 4 PNP personnel in Surigao del Norte a day before SONA
Source: Kami.com.ph