- Pinay OFWs go abroad to seek greener pastures for the benefit of their families
- In the midst of loneliness and home sickness, they tend to fall in love with foreigners, whom they hardly know
- This fleeting relationships often lead to dire consequences for Pinay OFWs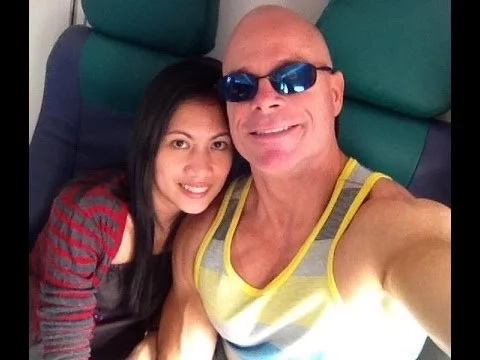 Seldom will you see people whom you don't know show concern for you, but a netizen took the time to warn Pinay OFWs of the dangers that lurk behind having a foreigner husband or boyfriend.
Lee Cañete took to Facebook to send out a strong warning to Pinay OFWs about having a foreigner boyfriend. This came about after she received a message and a picture from a Pinay OFW, asking her whether the picture was indicative of herpes.
READ ALSO: Find out what made Marian Rivera ditch her usual alluring poses!
Lee said that by looking at it, it does look like herpes, a disease that is characterized by skin blisters as well as damage to the nervous system.
Knowing that herpes is a sexually transmitted disease, she then asked the Pinay OFW whether she had sex during the past months and with what nationality.
It was then that she found out that the OFW had sex with her Lebanese boyfriend.
Even if Lee would have given her advice to avoid having a relationship with a foreigner, it was still too late as the poor OFW had already contracted the disease.
So what's left to be done is to inform other Pinay OFWs and make them aware of this harsh reality.
READ ALSO: This woman delivered two babies, but she had no clue she was pregnant!
Lee then posted a strong eye-opener on Facebook, telling OFWs that their goal in going abroad is to work hard for their families so as to improve their lives. They're there to earn, not to get themselves in a complex relationship with foreigners and just suffer thereafter.
While not all foreigners are "bad" or abusive, most of them really are, according to Lee. She said that many Pinay OFWs end up being beaten by their boyfriends. Others are impregnated, and are left to care for their children alone, without any support from their foreigner partners.
READ ALSO: Beautiful Rio escort girl shares her amazing plan how she would win "gold medal for sex"
Although there are isolated cases of foreigners who indeed marry Filipinas, you just can't leave everything to chance and simply wish that the foreigner you meet will be your knight in shining armor.
So Pinay OFWs beware! Better yet, avoid! This is for your sake and for your loved ones. – SD, Kami Media
Source: Kami.com.ph