– Man jumps on bonnet of Mercedes and punches its windscreen screaming on the driver
–  Scared driver tries to drive away from the place with this man still on bonnet
–  He was taken to hospital as several cars were damage in this road incident
The man was captured on camera unleashing his fury as he jumped on the car and hurled abuse at the driver. Witnesses said he reigned punches down on the windscreen of the Mercedes before headbutting it and screaming at the driver.
READ ALSO: This truck punishes a cheeky driver on a British Highway!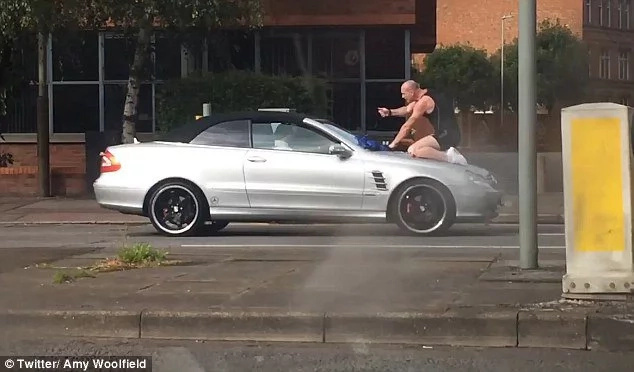 Police are investigating the incident, which happened yesterday afternoon. The man was arrested on suspicion of criminal damage and assault. Also police report that few more cars were damaged in incident.
The man himself later was taken to hospital to be treated for injuries.
READ ALSO: Motorcycle rider sprays water on jeepney drivers who SMOKE cigarettes on the road
A police spokesman said: "A man has been arrested by officers following reports of a number of vehicles being damaged during an incident in Leicester."
The video which you can watch below was uploaded by a BCC Online producer on Twitter.
READ ALSO: 7 of the most treacherous roads in the world. These are real killers (video)
Source: Kami.com.ph