- During Marian Rivera's lifestyle talk show, she visited a 3D museum located in Quezon City and gamely posed for the cameras
- The actress was commended for funnily posing like a child in the different art pieces
- The 3D art museum she visited is the largest one in Asia when it comes to the number of 3D paintings available
Kapuso Primetime Queen Marian Rivera didn't feel shy and went all out while posing animatedly beside the 3D attractions in an art museum in Cubao, Quezon City.
The 31-year old actress visited 'Art in Island' for her lifestyle-morning talk show, 'Yan ang Morning!'
As part of the TV program, Rivera visits a lot of attractions daily. This time, she traveled all the way to the north for one of the most mentioned destinations for people who love taking their selfies. The museum showcases different paintings which creates optical illusions. These help people pretend, for example, that they were falling from a rickety bridge.
READ ALSO: This woman delivered two babies, but she had no clue she was pregnant!
The FHM Philippines first Hall of Famer couldn't help but to be a 'child at heart' during her stay. She readily emoted and enjoyed the trip.
In one picture uploaded on her Facebook page, Rivera had no worries looking funny when she acted as if she was stuck inside a bottle.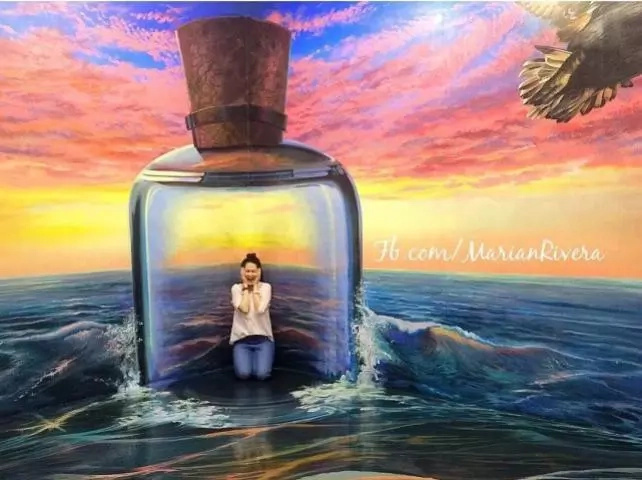 Feeding a popsicle to a tiger was no big deal for this actress.
READ ALSO: Gina Lopez suspends sixth mine because of social injustice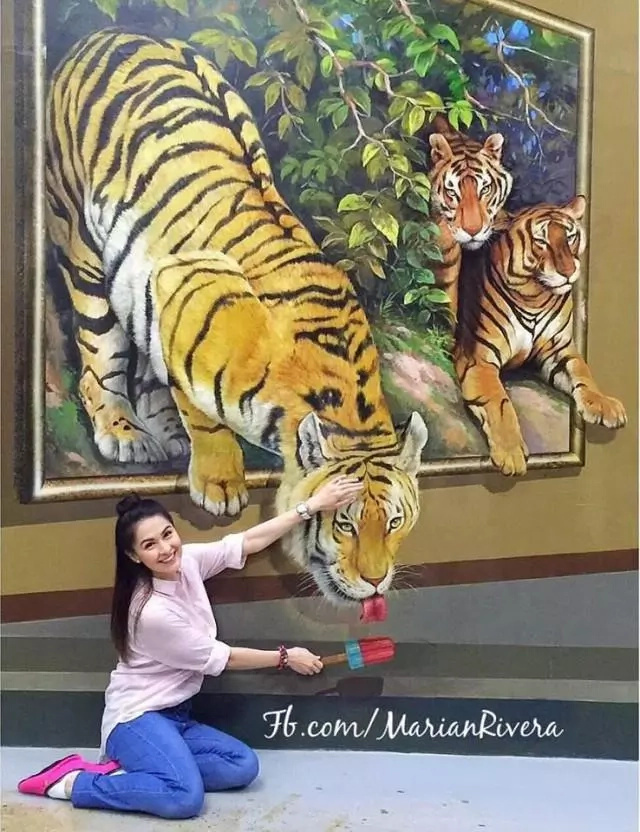 Her fans couldn't help but praise Rivera for being outgoing and her funny antics.

While user @gi76len thanked Marian for letting her audience see new places in the country they couldn't have known if not for the actress.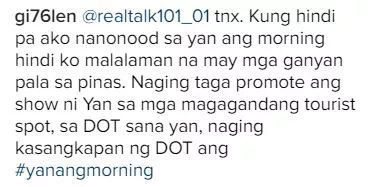 The museum opened two years ago on Christmas day. Different from the usual establishments that collect art, this place does not prohibit its guests to touch anything. In fact, they encouraged visitors to feel and interact with the art as much as possible for the full experience.
READ ALSO: She wrote her husband a touching letter as her plane was crashing. And then...
There was only one catch; visitors were not allowed to wear shoes inside the museum. They could either be barefoot or they can choose to wear their socks. But it looks like Rivera got an exception from the rule as shown in the pictures.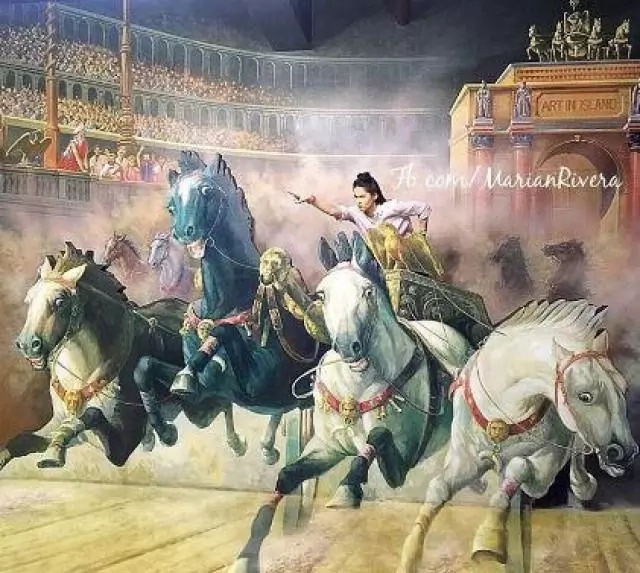 The entrance fee is worth 500 pesos but they offer discounts for senior citizens and students.
The morning show is one of Rivera's comeback activities giving birth to her daughter Maria Letizia. Zia, what people fondly call her, is the first child of actress with husband, Dingdong Dantes.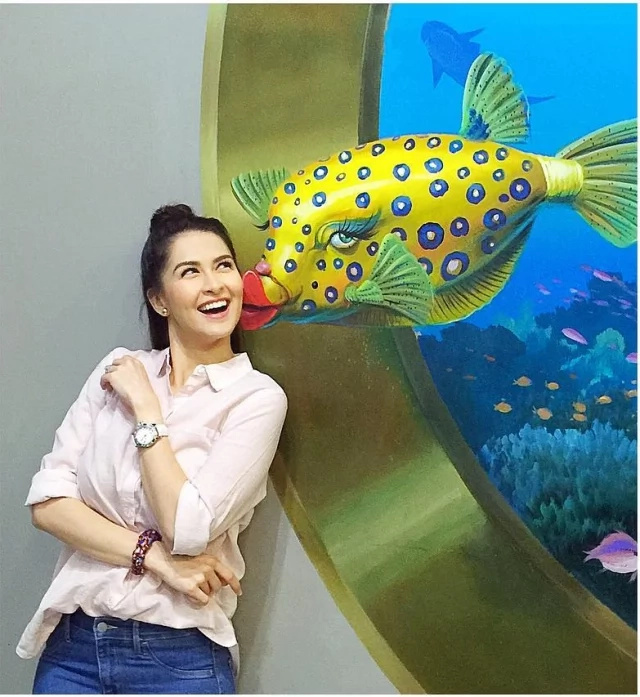 Aside from hosting, she also had a short stint as Ynang Reyna Mine-a, the mother of the four Sang'gres in GMA's hit show, 'Encantadia.'
READ ALSO: Girl lost her step on the edge of a cliff, but it's her boyfriend's reaction you want to see
'Yan Ang Morning!' airs every 9:30 in the morning during weekdays.
The 3D art museum was founded by Korean Yun Jae Kyoung and his partners. They worked for four months to build the place with the help of fourteen 3D artists. It's the biggest 3D Museum in Asia for the number of paintings present but the one in Korea was bigger in terms of area.
Source: Kami.com.ph