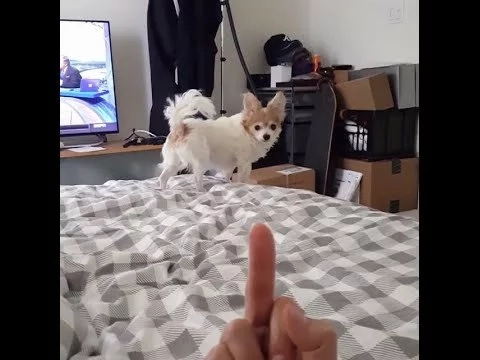 - This small dog really hates getting the middle finger
- It seems as if it feels how disrespectful the hand gesture is 
- Whenever it's owner shows it the finger it attacks him with no hesitation
This little pup just hates getting the middle finger.
You would think it doesn't understand what a middle finger means but it sure gets agitated when it's flipped off, as if it feels the disrespect and obscenity of the gesture.
READ ALSO: Transgender live streamed sexual assault of boss
In the video the little dog attacks the owner with such agression, as to make sure he'll never try showing him the middle finger ever again! The owner should be careful with this joke, because it seems one day his dog will just rip that middle finger right off.
READ ALSO:  Duterte: "Shoot to kill" narco-politicians
READ ALSO: Andrea del Rosario talks about past with Vin Diesel
Source: Kami.com.ph