- A video of a 6-foot-seven grown man crying like a baby after seeing his mom for the first time in 10 years has gone viral
- The video also shows the man reacting with great emotion after seeing his little brother for the first time in four years
- The family was kept apart for a long period of time due to money problems
A video of a 6-foot-seven grown man crying like a baby after seeing his mom for the first time in 10 years has gone viral, with many netizens touched with the loving bond between the mother and her son.
The man who broke down in the video is Jeffrey, a simple but kind-hearted man who works as a carpenter. He had not seen his brother Axel in 4 years and his mom Madeline for 10 years.
All they had to keep in touch are phone calls and video chats. They were unable to meet for that long due to problems with money, distance, and their Visa.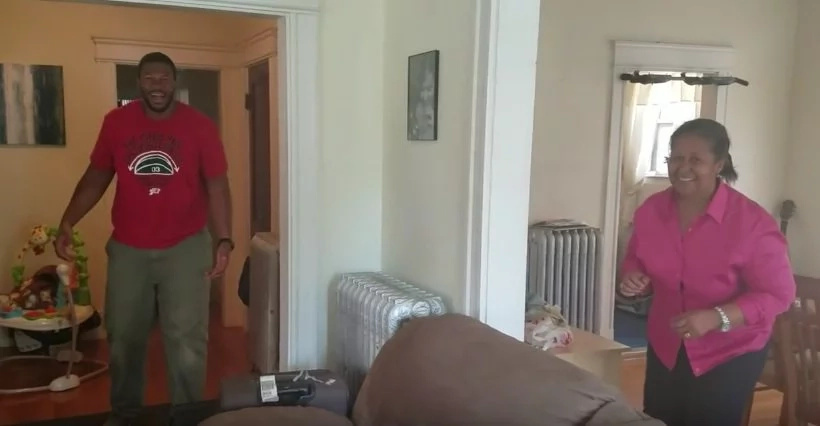 READ ALSO:VIDEO: This model suffered severe BURNS; but what her boyfriend did will melt your heart
Jeffrey's mom lives in Libreville, Gabon while Axel lives in South Florida. When Jeffrey and his partner had a child named Christian, Madeline knew that she has to meet her first grandchild!
Madeline and Axel told Jeffrey's partner about their plan to visit them and they agreed to keep it a secret from Jeffrey in order to surprise him.
However, nobody expected that Jeffrey would break down like he did in the video. The clip shows a combination of joy, relief, elation and happiness of finally being reunited with his mom after 10 painful years of being apart.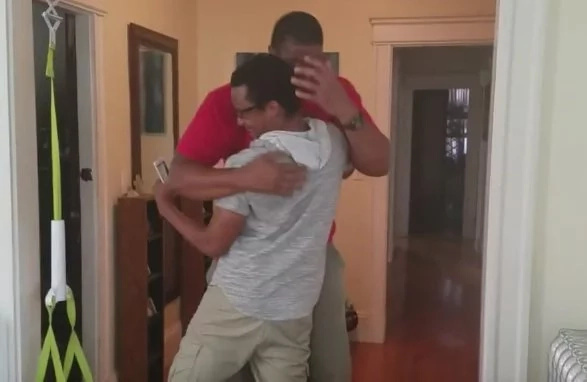 READ ALSO: Top 5 Funniest TV reporter FAILS in the Philippines that will make you LAUGH!
"He's kind, loving, God fearing, patient, hardworking,and a loving father and family man. I'm grateful to God that he's mine and I'm his," Jeffrey's partner said.
Many viewers of the video commented that the love and bond between family members can never be erased by time and distance. They also urged the other viewers to value the time that they spend with their family because many people suffer every day because they are unable to be with their loved ones.
SHARE this touching video with your family! –Kami Media
READ ALSO: Mom with an angel voice sings a song to her BABY; what the child does will AMAZE you!
Source: Kami.com.ph