Public park, broad daylight, perfect visibility. These are not usual circumstances for having sex, but apparently it is more than satisfactory for these shameless lovers, who were having sex in one of Berlin parks underneath a tree with dozens of people passing by, making photos and pointing their fingers at the unexpected intervention.
A couple having an intercourse was caught on camera in park in Germany, public space is evidently full of people, you can see some bikers, parents with their baby carriages and other frequent park visitors. What you don't expect to see is two people literally having sex on the grass just aside the walkways, of course it drew attention of all people mentioned above!
READ ALSO: BB Gandanghari exposed in NUDE photos on camera!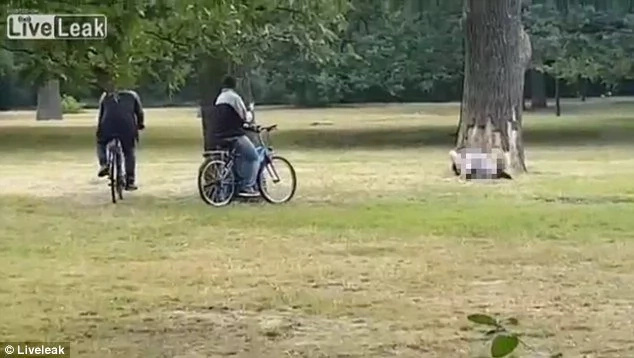 On the footage you can see different people pointing fingers, laughing and making photos of overly passionate duo. At some point man 'engaged in the process' decided to have a smoke, so he asked help from passerby, who genially treated him with a lighter.
READ ALSO: Girls where naked when suddenly group of boys came INSIDE and then...
The original video was published on LiveLeak and already got more than 100 000 views.
– Kami Media
RELATED: Obama's daughter who get caught TWERKING on camera is insanely hot