Young couple was having fun jumping into the beautiful blue water from a relatively high cliff. At some moment while getting ready for another leap girl slipped of the cliff and started to fall. Yet what disturbed people most was the fact that in this rapid twist of events a boy didn't manage to help his girlfriend in any way, so there are a lot of outrageous comments on the Internet. Maybe it is better to see it yourself and decide where the truth lies in your opinion.
A very special video was published on Reddit, you can witness a girl losing her step right on the edge of the cliff as she was preparing to jump. But what really attracted massive attention was not the falling girl herself, but the reaction of her boyfriend. Footage caused huge amount of comments blaming and absolving the boy.
READ ALSO: She married disabled man, but his wedding surprise makes her the happiest bride ever!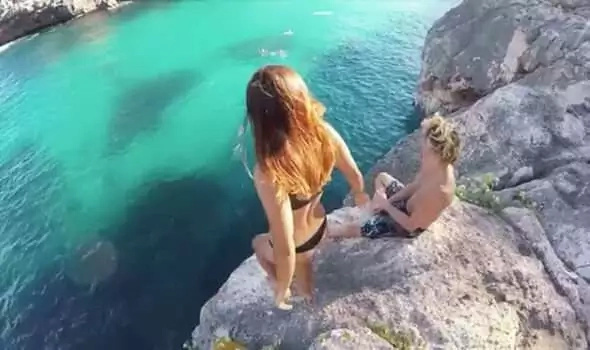 People blaming the boyfriend claim that he got two ways to cope with this situation, he could either try to pull her up preventing from falling at all or vice versa push her away from the rocks, so the girl will fall into the water without any scratches or wounds.
READ ALSO: Mom secretly records husband and daughter sharing something special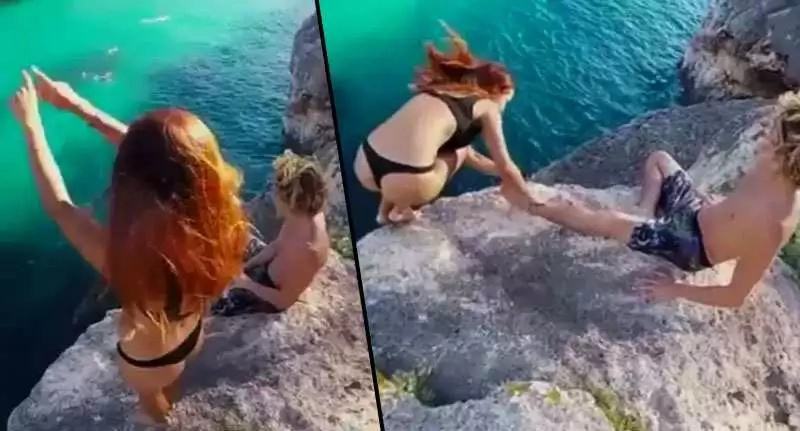 Of course there is another group of Internet users, who support the boy, explaining that his reaction was only natural and when everything is happening so fast most people wouldn't manage to help the falling girl just like the boy on the video.
Fortunately, this girl got no serious injuries.
– Kami Media
RELATED: Woman live-streams her dying boyfriend on Facebook seconds after being shot
Source: Kami.com.ph