-         On Wednesday, Vice President Leni Robredo expressed that she is more worried about the legal fees she will face instead of the electoral protest filed by her adversary, Bongbong Marcos
-         Robredo's supporters have convened together to help her, most especially NGOs who have also campaigned for her to run
-         Aquino spokesperson Edwin Lacierda started #PisoParaKayLeni in hopes that those who voted for her would donate a peso each
There is no need for Vice President Leni Robredo to fear for the legal fees she might face in Bongbong Marcos' electoral protest, thanks to her supporters who are much willing to help her out.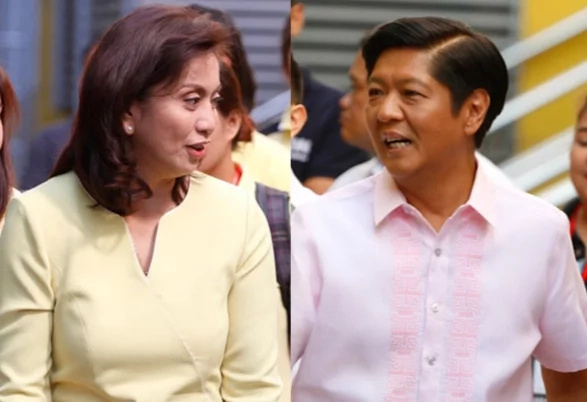 (Photo credit: philstar.com)
Some of these supporters come from non-governmental organizations (NGO) who heavily campaigned for her to run for vice president last May.
Kaya Natin Movement for Good Governance and Ethical Leadership, an NGO established by her late husband Jesse Robredo, has expressed to help their founder's widow through donations.
READ ALSO: VP Leni more concerned about paying her lawyer than 'baseless' Bongbong case
Harvey Keh, who spoke on behalf of the NGO, has already received calls from those who are also want to donate for Robredo's cause. He shared that he has to filter these calls since there is a huge chance that scammers might ask donations for themselves.
"We'll get the donation [and place it in our] account. We will account for it properly, give [them] a receipt and update them once we have given the funds to the VP's legal team," he said in both English and Filipino.
Aside from calling their official number, those who want to help can e-mail the group as well.
READ ALSO: Robredo rides private plane, earns criticisms
Samahang Tsinelas has also expressed their willingness to ease Robredo's financial woes.
Malou Tiquia, who served as the group's lead convenor, said that they would look into how they can assist the vice president despite their decommissioned status.
Other supporters came from lawmakers, if not formerly from the government itself.
READ ALSO: PHOTOS: Thai gov't honors Robredo as South East Asia's 'outstanding woman of 2016'
Some lawyers told Keh that they want to join the vice president's legal team for free.
Romulo Macalintal, who is Robredo's lawyer, reiterated that he would still represent his client "with or without an attorney's fee."
Former presidential spokesperson Edwin Lacierda has started a movement on his Facebook page, hours after Robredo's statement.
READ ALSO: BREAKING: SC grants Marcos' prayer for PPO; summons Robredo
#PisoParaKayLeni aimed to collect P1 each for those who voted for her, and if the vice president earned millions of votes, it could be enough to pay for what is to come.
"There were 14,418,817 voters who played a role to ensure her victory in the VP race. If each one of us will donate a minimum of 1 peso to her legal defense fund, she would not have to worry about her case and she can focus on her job as Vice President," Lacierda said in a lengthy post.
Other supporters took to the comments section to praise Lacierda in his efforts and were eager to donate as soon as possible.
READ ALSO: LOOK: Duterte and Robredo's romantic encounter during NSC meeting!
The overwhelming support has reached the vice president, who is very grateful but hoped that her supporters were not forced to donate.
However, her legal team disclosed that she cannot accept donations while she assumes her position. According to Georgina Hernandez, her spokesperson, they would look into the matter.
Macalintal also noted that the possible costs for the protest will be larger than Lacierda's P1 for every Robredo voter.
READ ALSO: LOOK! Leni Robredo slams Marcos' election protest!
The case brought up by the defeated vice presidential candidate will look into 39, 221 clustered precincts in 25 provinces and 5 metropolitan cities, which the lawyer estimated will take over three years and will cost around P20 million.
He added that the cost will also go to revisors who will inspect these ballots. But in order to save more, he suggested that volunteers can be trained to become the revisors.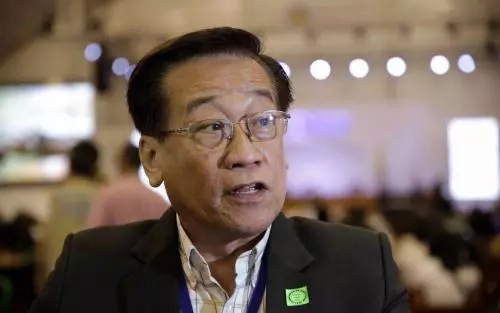 (Photo credit: interaksyon.com)
"Sanay naman akong mag-train ng mga volunteers. Iyan naman ang ginagawa ko sa mga clients na hindi kayang magbayad," he said.
(I am used to training volunteers. That's what I do for clients who can't shell out money.)-Kami Media
READ ALSO: #RememberingJesse: Leni shares sweet picture of Jesse Robredo
Source: Kami.com.ph