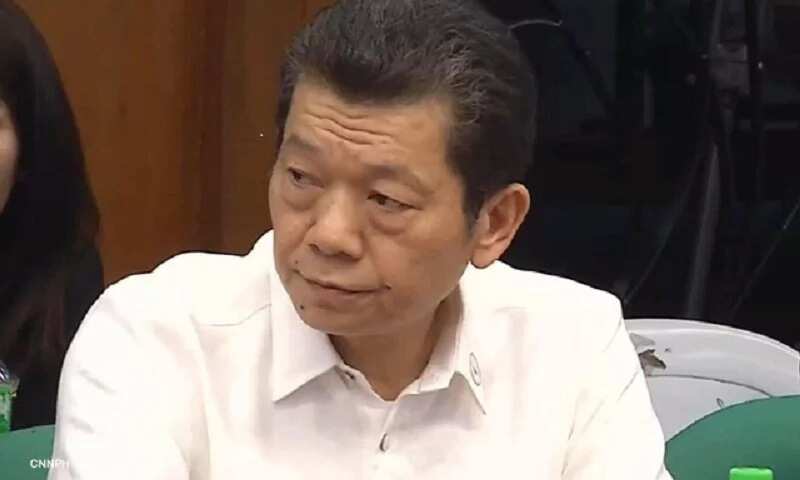 There were two Chinese identified in the bank heist by Chinese-Filipino casino junket operator Kim Wong in yesterday's Blue Ribbon Committee hearing in the Senate. These two nationals brought the money into the country and deposited it in the Rizal Commercial Banking Corp. (RCBC).
The names of the two Chinese identified were Wong were Sua Ha Gao or Gao Shuhua and Ding Zhize or Kam Xin Shi. Wong denied allegations that he was part of the of the orchestrated bank heist where $81 million were stolen from Bangladesh Bank's account in the Federal Reserve Bank of New York.
Wong denies any part of the bank heist
Wong said in Filipino: "There are many allegations against me. In this business of ours in casinos we have rules. We need to tell the truth no matter what happens. I have nothing to do with the fake bank documents used to bring the money into the country. I don't know the origin of the $81 million,".
Gao was Wong's junket agent for almost eight years and was from Beijing. "Two foreigners brought in the $81 million. One of them has been going in and out of the country for a long time already and is known as a junket agent and a high roller," said Wong.
In connection with the RCBC, it was Wong that introduced Gao to RCBC branch manager Maia Deguito last 2015. Gao wanted to create a corporate dollar account in Deguito's branch, but was told that there needed to be five people at least to open one. Gao, finding the process very tiresome, just asked Deguito to take care of the rest.
Five fictitious accounts were created
The names of the five accounts, which later turned out to be non-existent, were Enrico Vasquez, Jessie Lagrosas, Michael Cruz, Jessie Lagrosas, and Ralph Picache, the latter of which was the only account that did not get any money. Wong denied the claim of Deguito that it was he who introduced the five to her.
In February 4, Gao informed Wong that Deguito was bringing in a big investment but did not specify how much. In February 5, Gao asked Deguito if the money was already transferred to the accounts linked to Gao. Deguito responded and said $81 million in total transfers had been made. Wong then ordered Deguito to transfer the funds to the casinos.
Wong told that it was Deguito and Philippine Remittance Service Group (Philrem) that took out the money from RCBC.
The money trail according to Wong
There was $81 million withdrawn from RCBC. Around $60 million were transferred to Solaire and Midas casinos, while $17 million went to Philrem. Converted to Philippine Peso already, went the freeze order from the Anti-Money Laundering Council came out, only P40 million remained in Midas while P100 million was in Solaire.
On February 5, Michael Bautista from Philrem brought in P80 million cash to Solaire while Deguito brought P20 million.
A total of P400 million and $5 million was collected by Wong and deposited to the junket. In the hearing, Wong told that P4.63 million was left of the $5 million, and that he was ready to turn over the remaining amount to the government. Atty. Silverio Tan from Solaire added that there is a balance of P107.35 million chips in Deguito's group, while P1.347 million was confiscated from the rooms of the junket players.
READ ALSO: $81-M bank heist money trail hits dead end in casinos
Wong complains of harrassment
Kim Wong also complained that he was being harassed by National Bureau of Investigation agents when his name was mentioned in the heist. He was given a search warrant but was addressed to a different person. There was another instance wherein an LBC package was being delivered to Wong but did not receive it because the deliverer was not in uniform
Incoherent story
Senate President Pro-Tempore Ralph Recto, Sens. Vicente Sotto III, Aquilino Pimentel III and Juan Edgardo Angara kept the pressure on Bautista and his wife for details. In the first hearing, Bautista admitted to delivering P600 million to Weikang Xu. However, it was only in the second hearing the he mentioned of another P80 million. Senator Sotto noted: "It seems Philrem has a starring role in the controversy."
Source: Kami.com.ph