- Albert Mora Pagulayan got tired of women posting sexy photos on social media
- He wrote a lengthy message addressed to these women, which many women are guilty of
- His post has gone viral!
A Facebook user who could no longer stand thousands of women who post their half-naked selfies on social media, took the time to write a lengthy message to all women who are guilty of this attention-grabbing scheme.
READ ALSO: 7 Celebrities who claim that they've had sex with a ghost
Albert Mora Pagulayan wrote an open letter addressed to all women who love to post sexy photos online, which at times are almost naked photos of themselves. They post these photos on Facebook, Instagram and in other social media channels.
The women he's referring to are often half-naked, in their bikinis, in a skimpy lingerie, or simply covering their private parts with a piece of cloth that looked like something thrown by the dressmaker.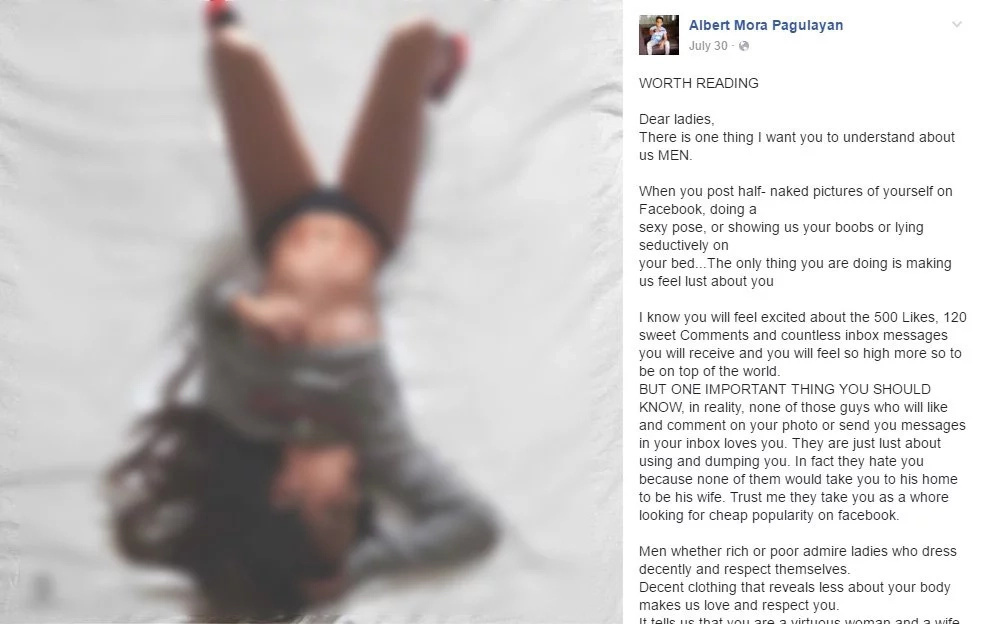 So, are you excited about what he said to women who love to post sexy photos online?
His first point was that, women who post sexy photos on social media just make men lust for them. There's no love involved, and even if men would send their "messages of love," none of those men would ever love these women.
READ ALSO: JaDine goes to Greece to shoot new series, Mega
His second point was that, men, whether rich or poor, admire women who dress decently and are not so keen on exposing their bodies to the public. These women are the "wife" material, one whom they can bring to their homes and become the mother of their children.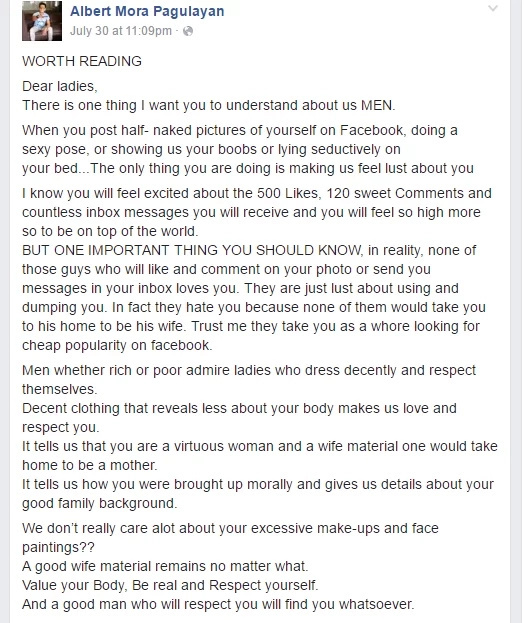 In conclusion, Pagulayan said that when women dress decently, it conveys a message of being morally upright. It shows men how they were raised, and what kind of family background they have.
He said that men don't really care about the excessive makeup that women wear. He even called it as face paintings.
READ ALSO: Meet the man with two faces - Edward Mordrake
His main point was that a good wife remains no matter what, so women should respect their bodies because men will likewise respect them. – SD, Kami Media