- President Rodrigo Duterte wanted a real killer to be the next Philippine Charity Sweepstakes Office (PCSO) chairman
- PCSO is one of the most corrupt agencies in the government according to the president
- Duterte, nevertheless, is still hesitant to appoint a new head for PCSO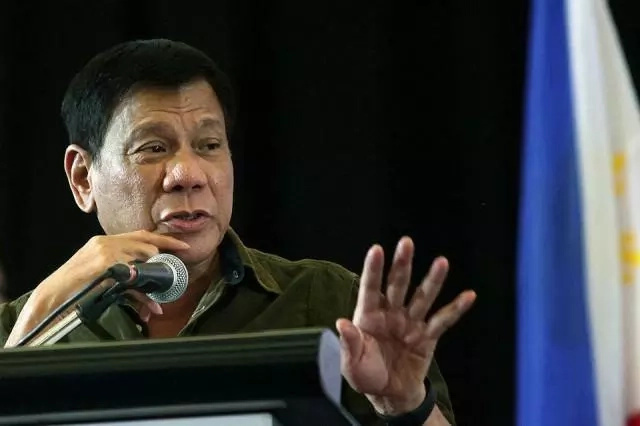 READ ALSO: DOJ reveals Bilibid secrets
President Rodrigo "Digong" Roa Duterte said on Thursday that he wants to appoint a killer to be the next chief of the Philippine Charity Sweepstakes Office (PCSO).
The iron-fisted president earlier named PCSO as one of the most "corrupt" government agencies in the Philippines.
Looking back at the history of PCSO, it can't be denied that the sector is not free from corruption related issues.
For one, the graft complaint over an alleged lease deal equipment use to operate lottery was filed against PCSO chairman Erineo "Ayong" Maliksi and other employees of the agency during the administration of then President Benigno Aquino III.
READ ALSO: Big-time Chinese 'shabu' dealer shot dead
The plunder case charged against Pampanga Rep. Gloria Macapagal-Arroyo can also be traced from the anomalous misuse of PCSO budget.
"Itong Philippine Charity Sweepstakes [Office], it is a corrupt agency. 'Yang mga pabingo-bingo na 'yan, hawak nang ano — 'yung lotto pati jueteng, ginanun nila — that is the racket," the first Mindanaoan president said.
(This Philippine Charity Sweepstakes Office, it is a corrupt agency. Those gamble games, bingo, lotto and jueteng – they handle those  – that is tha racket.)
Duterte revealed while having a speech at an environmental summit in Davao City that he is still undecided on whom to assign as the next PCSO head.
"And you would notice, I have never appointed anybody there. I am looking for a killer," Duterte told the audience.
READ ALSO: Mocha Uson's appointment in Bureau of Customs creates social uproar
With his usual quip, Duterte ordered one from the audience to kill corrupt employees of PCSO.
"Baka ikaw siguro, kaya mo [maging] PCSO chairman. Barilin mo lahat, you have my blessing," Duterte jested.
(Perhaps you can be a PCSO chairman. Shoot all of them, you have my blessing.)
"I would like to give  you a warning. Huwag ninyo — do not F with me. Hindi ko ma-pronounce lahat, F lang pati C," the 71-year-old executive added.
(I would like to give you a warning. Do not – do not *expletive* with me. I can't pronounce completely, only the F and C.)
READ ALSO: World leaders disagree with Rody's bloody war vs drugs
Meanwhile, Duterte has vowed to allot budget for the medical and health equipment of the marginalized sector. An estimated amount of at least P30 billion to P35 billion from the Philippine Amusement and Gaming Corporation (PAGCOR) will be used.
According to Duterte, he will give the money to Health Secretary Paulyn Ubial while noting that it will exclusively be allocated for the medical needs of the poor. - Kami Media
RELATED: On tax reforms: What to expect from a Duterte presidency?
Source: Kami.com.ph