- Mocha Uson was reported to be appointed as Social Media Consultant of the Bureau of Customs, however the government institutions clarified after a few minutes that Uson will not have the position
- Upon hearing the news, netizens created an uproar in social networking sites since Uson received flak for her controversial statements and posts
- Netizens posted their hilarious reactions on their Twitter and Facebook accounts to express their disapproval of Uson
The current administration is known for appointing the supporters and friends of the President to some of the key positions in the government. Following this, singer and dancer Mocha Uson, one of the biggest supporters of President Rodrigo Duterte, was given the position of social media consultant for the Bureau of Customs.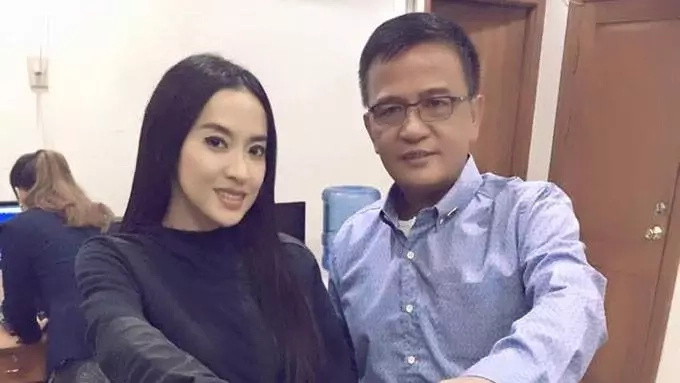 The news was reported by ABS-CBN news after Bureau of Customs (BOC) Commissioner Nicanor Faeldon confirmed that Uson was given the position on Thursday, August 4.
READ ALSO: [IN PHOTOS] Melanie Marquez' daughter Michelle Dee is beauty queen in the making!
However, Customs later clarified, 'Uson will not be paid for her services and will not be appointed. In an official capacity.'
'Comm. Nicanor Faeldon will not appoint Mocha uson as BOC Social Media Consultant but she can write articles about BOC on her blog,' said BOC in their official Twitter account.
Mocha Uson, who is an aspiring blogger who gained popularity when she portrayed herself as a true and loyal supporter of President Duterte, gained disapproval from many netizens because of her controversial and hasty statements and viral posts. Netizens also made a parody Twitter account for Uson just to show their sarcasm to her.
Upon the news of Uson's appointment, netizens posted some of the hilarious reactions in their social media accounts.
READ ALSO: What this Russian pervert did to a young girl in supermarket will shock you
Twitter user Aaron Patrick mocked Uson's statements by tweeting, 'Si Mocha Uson pa naman ung tipo ng taong magthethesis tas walang citation pati sources.'
(Mocha Uson is the kind of person that is doing her thesis without proper citation and sources.)
'Mocha Uson is proof that you don't need to be smart or relevant to achieve anything in your life,' said Benjamin David in his twitter account.
'I'm waiting for a Pray for Mocha Uson hashtag,' tweeted Clump Rothschild.
'Hypothetically, if Mocha Uson's appointment was true, would she be considered biased media, too? Lol,' Kevin Khaldrogon said.
 READ ALSO: A shy girl visits a gynecologist, then something hilarious happens
Mocha Uson is part of the girl group Mocha Girls but now she is focusing on being a loyalist to Duterte by supporting the President in her blog account. - Kami Media
Source: Kami.com.ph