– Two barely dressed women dance around a man's coffin on Chinese funeral
– They do it to attract more mourners to the event
– It's being said that this is some sort of trend in China
The footage you can watch below shows two Chinese strippers dance around a man's coffin as they dance to Maroon 5's hit Moves Like Jagger. They are dressed in bikini tops and knee-high leather boots.
READ ALSO: Feast your eyes on this obscene girl fight!
At one point they even drapes themselves seductively over the white coffin as though posing with the departed man - named only as Mr Jian.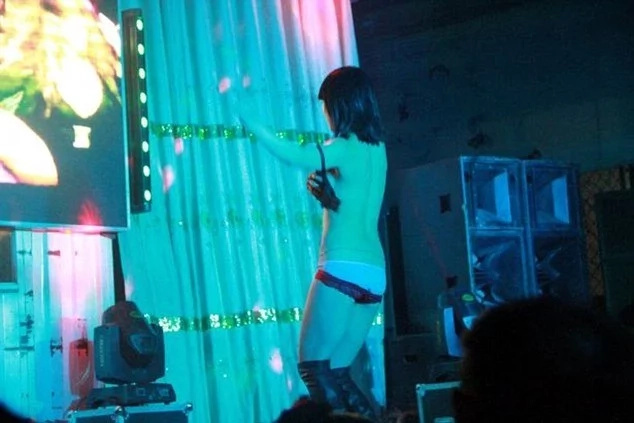 Strippers are invited to dance at funerals in China and Taiwan in the hopes of attracting more mourners – with a higher numbers of attendees seen as reflecting a higher status.
READ ALSO:  Man waits to meet his Chinese love for 10 days in airport
Chinese authorities though try to end such a "tradition" and punish these dancers and organisations they work for.
READ ALSO: Public execution in China caught on camera