- Leni Robredo gained criticism when she rode a private plane on her way to Naga City instead of her usual bus trips
- The vice president defended her – what she calls – practical actions, in her efforts to reach everyone in the country
- She recently visited Thailand to receive an award and studied a housing program in the country which can be brought in the Philippines
Vice President Leni Robredo earned the criticisms of people after she deviated from her usual bus rides and used a private plan instead on her way to Naga City.
"I don't think we can avoid it in the course of our work," said Robredo during a press conference last Wednesday as she defended her actions. She recalled the amount of work needed for her to be in a particular place at a particular time and commercial flights won't be available just for her schedule.
It was the Rotary Club of Naga that paid for her private plane so she won't miss her appointment with them last week.
READ ALSO: This is why Liza Soberano is Philippines' Gigi Hadid; Selena Gomez is also impressed
The social activist doesn't see anything wrong in the use of private planes as long as it was not on a regular basis and only during unexpected circumstances. Just like when her bus to Naga was involved in an accident and there was no commercial flight available for her.
Robredo has been traveling not only locally but also internationally to cater to the people's needs.
Just recently, she visited Thailand not only to receive the 'Honorary Outstanding Women of 2016 from Southeast Asia' award but also to meet with the Ministry of Social Development and Human Security.
READ ALSO: Man hacks off his wife's hands with a machete for horrendous reasons
According to her, as the chair of the Housing and Urban Development Coordinating Council (HUDCC), she was briefed on the housing program in Thailand which she wishes to replicate in the country given its success rate.
Moreover, the 52-year old politician commented about the comparison between her and President Rodrigo Duterte who gained praises after riding in a commercial flight on his way home to Davao City. She mentioned that just like her, the head of the state also take both commercial and private planes.
During the beginning of Robredo's campaign, a picture of the politician riding a bus on the way home to her hometown started circulating on social media. This instance earned her praises along with another situation when Robredo was caught skipping the red carpet of the State of the Nation Address.
READ ALSO: Here are 9 famous married CELEBRITY COUPLES who got an annulment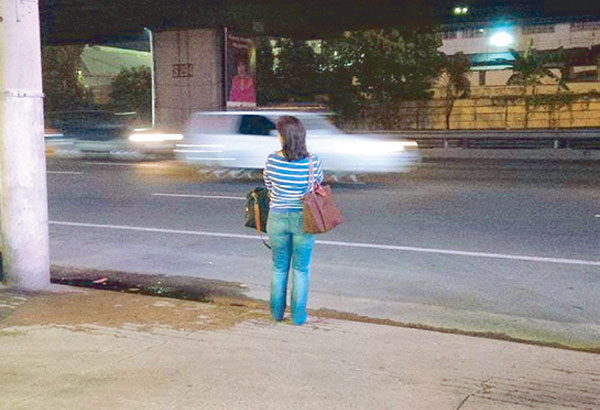 The vice-president won the election with her campaign to reach out to every Filipino including those who are in the 'laylayan' (people on the margins).
Leni Robredo was the running mate of Mar Roxas under the Liberal Party. When she won as the vice president, tension arose as Duterte mentioned that he won't give Robredo a position in his government but after a few meetings, he assigned her as the head of HUDCC.
Source: Kami.com.ph