- A young mother of two was arrested and charged for her alleged violation of the Cybercrime Prevention Act and the Anti-Trafficking Act
- The 22-year old woman had been caught red-handed while taking photos and videos of her daughters to be sent to a foreigner in exchange for $200
- The unnamed woman is currently in detention, and the children under the protection of the local Department of Social Welfare (DSWD) 
A 22-year-old mother has been charged with qualified trafficking after being caught taking videos of her nude daughters - aged 5 and 2 - while bathing near a deep well in Barangay Buagsong, Cordova town, Cebu.
The un-named mother of two was charged with alleged violation of the Cybercrime Prevention Act and Anti-Trafficking Act after taking a video of her daughters for an American national, Solomon Doz, who promised to pay her US$200 or about P9,390 (at Php47 to $1 exchange rate) for the footage.
In an interview, the young mother, who is currently detained at Fuente Police Station stockade pending resolution to her case, said that she was just taking a photo of herself but her chatmate wanted to see her children naked so she obliged and took the video of the girls while bathing without knowing that it was illegal.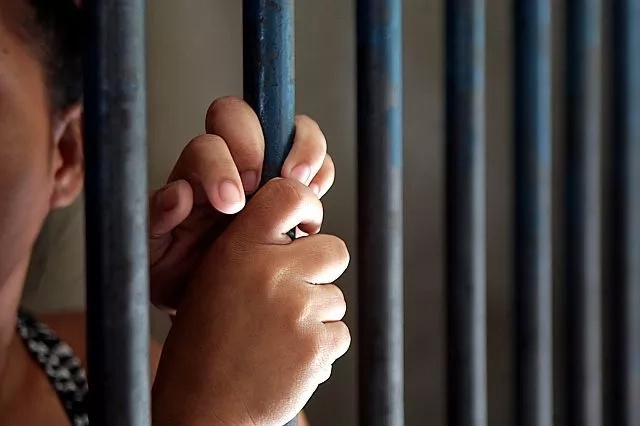 "Nag-selfie ra man ko pirmero. Unya, miingon man siya nga mangayo siya og tabang kay horny kuno kaayo siya, mao tong niingon ko nga, 'Unsa may matabang nako nimo?' After ana, miingon siya nga gusto daw siya nga motan-aw sa akong mga anak nga naked ra bitaw siya. Misalig ra pod ko niya," said the woman.
READ ALSO: LOOK: Residents awakened by moans of couple having sex on pavement
(I was just taking a selfie when he approached and told me he needed help because he was horny. I asked him how I could help, and he said he just wanted to gaze at my children while they were naked. I trusted him.)
Despite having admitted to taking nude photos and videos of her daugters, the young mother denied having engaged in child pornography, claiming that she earns enough for them to eat thrice while helping her mother sell fruits, banana cue, and hotcakes.
Contrary to what the young woman claims, however, the informant who called the office and tipped the police of the young mother's illegal operations reported that she deliberately uses her cellular phone to take her daughters photographs so it will be harder for the investigators to catch her.
READ ALSO: Mother sexually abused her little daughter. What she received as the punishment is outrageous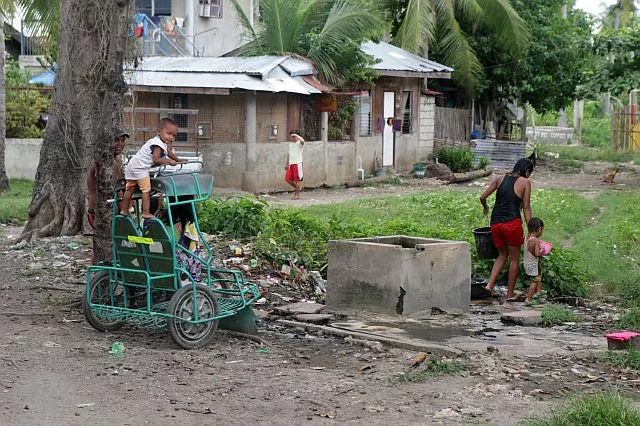 (Photo credit: Inquirer)
"Wala ko mag expect nga sa akong ka chat nga iya kong giingon ani. Lord, God, tabangi ko please sa akong sitwasyon karon. Inosente gyud kaayo ko. Nabiktima ra ko ani," she added.
(I didn't expect my chat mate to do this. Lord, help me, please. I'm innocent. I'm a victim of wrongful accusations.)
To the rescue
Neighbors and relatives rush to her defense as criticisms pour for the young mother's alleged illegal operations.
READ ALSO: Here are 9 famous married CELEBRITY COUPLES who got an annulment
One of the woman's cousin believes that the former boyfriend - the children's father - had fabricated the story.
Another cousin, however, said, "Maybe, he was angry at my cousin. I hope she will eventually be cleared of the accusations."
"Nakahilak gyud ko. Nalooy gyud ko pag-ayo niya. Inosente gyud tawn to siya," she added.
(I cried. I pity her. I know she's innoncent.)
READ ALSO: Read how this mother's lie saved her child from death!
Jerome Demecillo, one of the suspect's classmate in elementary school, said that the woman has been a good girl.
"Buotan man nang bataa."
(She is a good girl.)
Police officers from Cordova town, however, believe otherwise.
READ ALSO: 3-year-old boy lost almost all of his skin due to this horrendous disease
Senior Insp. Rose Santolorin of the Women and Children Protection Center in the Visayas said, "This is not the first time she did it. The suspect has been selling online photographs of nude subjects to her clients. In fact, based on documents from money transfer companies, she had numerous transactions with foreigners."
Cordova Vice Mayor Adelino Sitoy denied that cyberpornography is rampant in Cordova, saying instead that this is an isolated case of a cruel mother who wanted easy money.
"Salbahis na nga inahan. Easy money ra gyud ang gusto," he said.
(She's a cruel mother. She only wanted easy money.)
READ ALSO: This 9-year-old kid was born with half a heart. Here's why they called him "Gladiator"
The two girls, aged 5 and 2, were rescued and entrusted to the Department of Social Welfare and Development (DSWD).
The young mother, on the other hand, was charged before the Cebu Provincial Prosecutor's Office on Monday for the violation of the Anti-Trafficking in Persons Act of 2003, the Cybercrime Prevention Act of 2012, and Republic Act 7610 or the Special Protection of Children Against Abuse, Exploitation and Discrimination Act.
RELATED: Angry mother blames doctor's malpractice for baby's huge wound