‒ Michael Kerr, 25, had three whiskeys during a flight and became somewhat unstable
‒ The man went completely bananas and actually assaulted two members of the crew
‒ The matter was solved by a firm pilot, who managed to tackle drunkard to the floor and restrain him
Michael Kerr recently had a very unfortunate flight, after drinking three whiskeys, apparently too much for him, he went completely bananas on plane's landing. As you can see in the first video this drunkard ignored flight attendant's appeals to sit down, couldn't cool off, thus he actually disturbed all the passengers and also delayed them, because with this man standing and yelling flight crew couldn't move on with their routine procedures.
READ ALSO: Baby elephant was rescued thanks to his mother trumpeting for help
But Michael didn't stop at just being super annoying, he started using swear words and swiftly ran to the flight attendant, maybe with an intention to hit or push her. According to the available information when stewardess refused to free the passageway Kerr repeatedly shouted at her to move away and also threatened to break her jaw. But that wasn't the end of it, after long quarrel drunk passenger actually turned his words into actions, he kicked one attendant in the leg and shoved another to the floor.
"You don't put your hands on my flight attendant!"
READ ALSO: Python vs Crocodile! How this battle ended will shock you!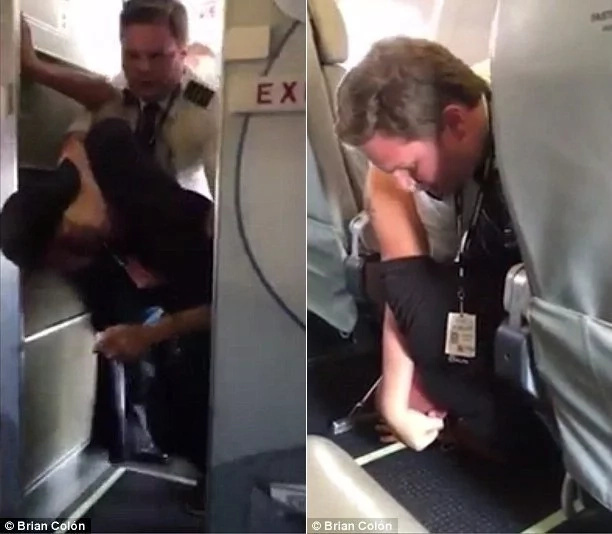 The one who took decisive actions was a pilot, he tackled aggressive boozer to the ground and restrained him there for 15 minutes waiting for arrival of the police, on the video below you can witness this exact moment. Even being pressed to the floor Michael couldn't calm down and shut up, trying to escape and convincing pilot, that crew would regret their conduct. But actually the one regretting is Kerr himself...
READ ALSO: You won't BELIEVE what nurses needed to do in the 1880s!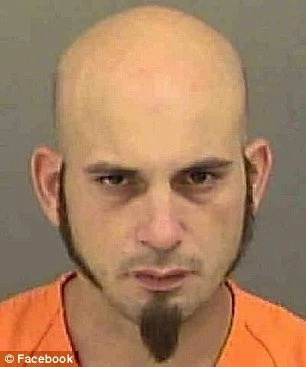 Local police took the man into custody, as of now court decided Michael can't attend commercial airlines flights and can't make contact with members of aircrew he attacked, he is out on $25 000 bond and is currently facing more charges, which can result in new fines and penalties.
The Association of Flight Attendants-CWA (AFA) issued a statement saying that 'alcohol is a leading cause of air-rage incidents'.
– Kami Media
RELATED: World's worst dad? Father makes fun of his little boys who accidentally got drunk
Source: Kami.com.ph