- The Philippines is the top English speaking country in Asia
- Despite the South China Sea dispute, a Beijing based English teaching company will be hiring more than 2000 Filipino teachers
- The salary will be based on the tutor's performance
Despite the tensions that exist between the Philippines and China over the South China Sea dispute, the Beijing based 51Talk is planning to hire more than 2,000 Filipinos to teach English online.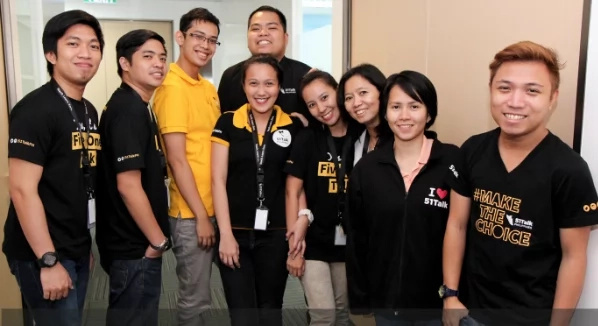 In an interview, co-founder and senior vice president Sue Ting disclosed that the workforce of part-time and full-time teachers of the Chinese company comprises of more than 8,000 Filipinos out of the 10,000 total staff.
READ ALSO: Was Mocha Uson appointed as Customs 'consultant?' Find out what the BOC Chief said
Since the company caters to the Chinese population, many of the Chinese customers are calling for the boycotting of Filipino teachers after the UN tribunal ruled last July 12 against China's claim over the 9-dash line.
But for Ting, the internet-based English teaching company will be doing business as usual.
'We are an English-learning platform, for language exchange and cultural communication. Most students already have regular [Filipino] teachers. We are not affected [by the dispute],' Ting said
Furthermore, Ting added that the English-learning platform is based on merit.
'Students can choose their teachers on the mobile app, where the performance of the tutors is reflected,' she said.
READ ALSO: De Lima condemns Duterte's 'shoot to KILL' order!
As for the salary of the teachers, their pay is based on their performance. The English tutors can work at home. And if they do exceptionally well, they can get incentives on top of their P100 per hour baseline salary.
Currently, the headquarters of 51Talk is located in Manila while a branch exists in Baguio City.
Ting said that they are soon going to expand to Cebu and Davao.
The Chinese company sees potential in Filipino teachers, as the Philippines is the top English speaking country outside the UK and the US and the time zone is similar to China.
READ ALSO: UPLB students shatter library doors when Chancellor denies dialogue
'Having the same time zone with China is a big benefit. Also, the Philippines is the top English speaking country outside the UK and the US, so we still see a lot of potential here,' Ting said. - Kami Media
Source: Kami.com.ph