- Contrary to recent reports, Customs Chief Faeldon said that Mocha Uson has not been appointed as the BOC's official social media consultant
- Faeldon explained that Uson only volunteered to disseminate information about the agency through her popular social media accounts
- Uson has also been allowed to write blog articles about the Bureau of Customs
Bureau of Customs (BOC) Chief Nicanor Faeldon denied the recent report that singer and dancer Mocha Uson has been appointed as the BOC's "social media consultant."
According to the Customs chief, Uson has volunteered as a staunch supporter of President Rodrigo "Rody" Duterte to write blog articles and disseminate information about the agency's reform agenda.
"She wanted to help us disseminate the information, anything that has to do with BOC. Mocha is a very active blogger so I also asked her to please help us disseminate our reform agenda through her blog," Faeldon said.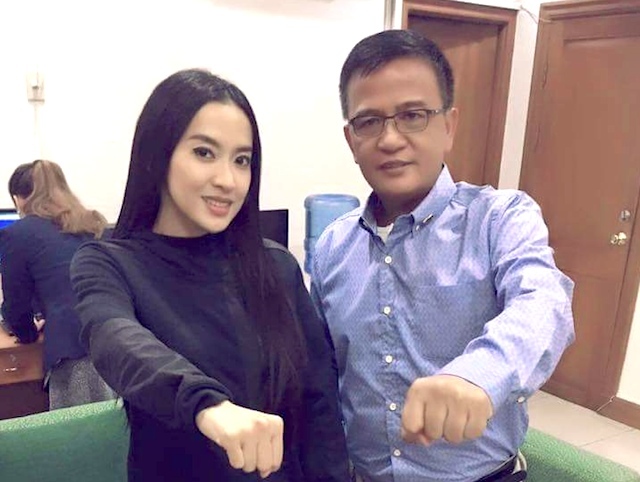 READ ALSO: De Lima condemns Duterte's 'shoot to KILL' order
The Customs chief added that Uson also advised the agency on how to improve their social media activities and presence. However, he clarified that there is no official appointment.
"She advised also on how to improve our social media activities. But there is no official appointment. We invite everyone, you can also help us if you want. It's a voluntary act on her part," Faeldon explained.
The BOC also tweeted a clarification about Uson's role for the agency: "Comm. Nicanor Faeldon will not appoint Mocha Uson as BOC Social Media Consultant but she can write articles about BOC on her blog."
READ ALSO: Lacson: There were 600 vigilante KILLINGS in July alone, not 180!
Mocha Uson's Facebook page has been liked by almost 4 million users while her Twitter page has over 96,000 followers, which she has used to express her support for Duterte.
"Kailangan natin ng presidente na MATAPANG AT MAY TUNAY NA MALASAKIT SA ATING BAYAN at yan ay si DUTERTE!" Mocha Uson posted during the campaign period.
(We need a president who is brave and has a real concern for our nation and that person is Duterte.)
After winning the presidential election, Duterte had appointed some of his celebrity supporters to be a part of his administration. Freddie Aguilar was made the chairman of the National Commission for Culture and the Arts (NCCA) while Jimmy Bondoc and Arnell Ignacio were nominated as assistant vice presidents at the Philippine Amusement and Gaming Corporation (PAGCOR). – Kami Media
READ ALSO: Is Leyte mayor's son linked to 2 'DRUG generals?' Find out the details of Duterte's intel report
Source: Kami.com.ph