- Harold Labutong caught the attention of web users when his teacher shared a photo of him using his slipper as an eraser
- Labutong thought of the idea when a classmate lent him an eraser carved out from his own pair of slippers
- According to his teacher, most of her pupils lack the necessary materials but opted to make use of what was available instead
For some, returning to school entails a long list of new items to be bought. Uniforms would either be freshly made or repaired, bags that have been trending on the market will be purchased, and old necessary supplies for studying were usually replaced.
While most children experience the comfortable life of having at least 5 notebooks and an unlimited amount of pens, a young boy from Tarlac resorted to using his slipper as a substitute for his eraser.
Grade 2 student Harold Labutong went viral after his photo was shared on Facebook by his teacher, Rosalie Dela Cruz. He painted a portrait of a committed student who made use of the available materials he has in order to continue learning.
READ ALSO: UPLB students shatter library doors when Chancellor denies dialogue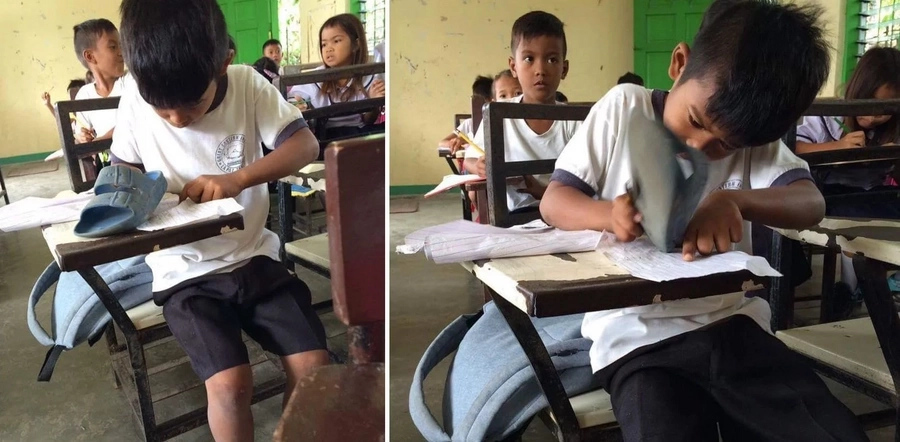 The young child has touched the hearts of many, bearing as an example of the hardships a lot of Filipinos continue to face in the world of education. Instantly becoming an online sensation, Labutong was eventually featured on 'Saksi' by GMA News and Public Affairs.
According to Dela Cruz who teaches at Engracio M. Castaneda Elementary School, Labutong made an error on his school work and borrowed an eraser from a classmate. He was given an eraser which was also initially a part of the owner's slipper but failed to neatly remove his mistakes on paper. Coming up with an idea inspired by his classmate, Labutong tried using his slipper which successfully did its part.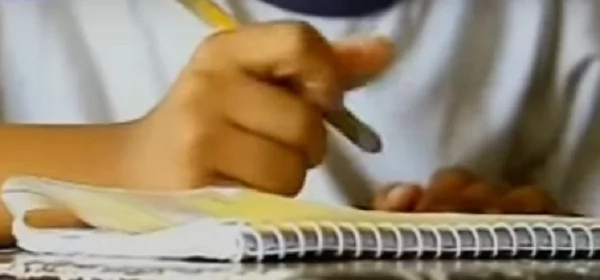 Labutong's teacher added that aside from lacking school supplies, she assumed that majority of her students' current materials were those they had already used the previous year.
READ ALSO: Lacson: There were 600 vigilante KILLINGS in July alone, not 180!
When asked about his chosen profession in the future, Labutong humbly confessed of wanting to follow his father's footsteps and become a fisherman.
Labutong's situation poses as a challenge not only for the government, but also for those fortunate enough on how to reach out and slowly decrease problems similar to this.
Several web users placed the blame on the former administration, but others urged that it was best to simply help and no longer point fingers.
READ ALSO: Alleged JRU student leaves FETUS on the street



Apart from Harold Labutong's tale, thousands of Filipino students suffer other problems related to resources in education as well. It is not a secret that there is an insufficient amount of classrooms, poor ventilation, and a huge difference on the ratio between teacher and student.
Source: Kami.com.ph