An elephant keep trumpeting! The reason why is heartwarming!
Save my baby! Mother elephant was relentlessly trumpeting whole night after her baby got trapped in the well, eventually her prayers were answered by local people and forest rangers, this is a very emotional rescue story!
A baby elephant have fallen into a well and got trapped there while a herd of more than 60 elephants passed nearby Indian village, but he wasn't abandoned by his mother. She stayed with him all night trying to pull him out and trumpeting in despair calling for help.
READ ALSO: Girls where naked when suddenly group of boys came INSIDE and then...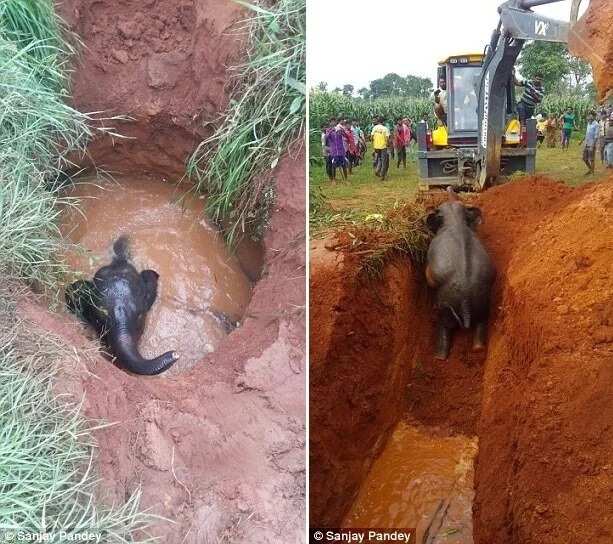 A part of the group remain on a standby in the nearest bushes, but they weren't trying to help in any way, a majority of elephants moved on without hesitation. The villagers were woken up by mother's cry for help, but they didn't take any action before the morning light. People started gathering around the well trying to find a solution, the mother elephant walked away and joined her pack in the woods.
READ ALSO: Who would win in a fight: a python or a crocodile?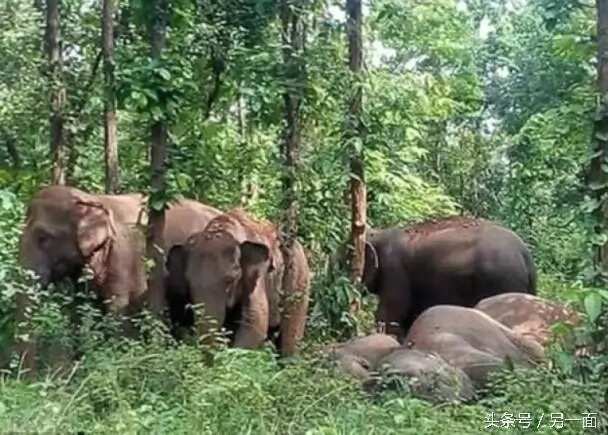 The villagers called the forest officials, chopped off some bamboo poles and stick them into the ground to keep the elephants away, people also lowered some bamboo poles into the well to help the calf stay afloat.
The forest ranger arrived at the site bringing earth mover with them, with its help they manage to widen the well making the slope so the baby elephant could step out of the pit. Rescuing operation took a bit more than an hour, the calf walked peacefully to his family, so once again the day is saved!
READ ALSO: Parents installed camera in baby's room, but they NEVER expected to see this…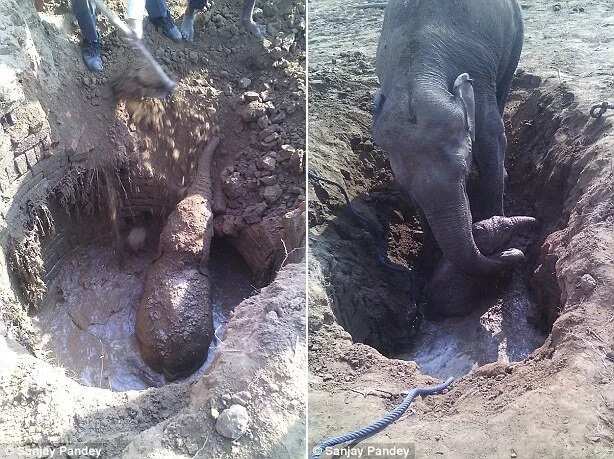 In 2015 there was a similar accident with another baby elephant and his mother, for 11 hours, withe the help of the villagers, she was trying to get him out of the trap and finally the calf was rescued. Unlike this year no other members of the herd were waiting for them, so the mother and her son walked away on their own in an attempt to catch up with their group.
– Kami Media
RELATED: Gorilla rescued 3-year-old baby who fell in her pit
Source: KAMI.com.gh