- Early this week, President Rodrigo Duterte warned Albuera, Leyte Mayor Rolando Espinosa Sr. and his son, alleged drug lord Kerwin Espinosa, to surrender within 24 hours or else they will be killed
- On Tuesday, the accused mayor surrendered himself to PNP Chief General 'Bato' Dela Rosa
- Right after his meeting with the CIDG on Wednesday, Espinosa called out to his son to surrender so that Duterte and Dela Rosa can help him instead
Now that accused Leyte mayor Rolando Espinosa Sr. has surrendered to Philippine National Police (PNP) Chief General Ronald 'Bato' Dela Rosa, he urged his son to do the same.
He reached out to his son, alleged drug lord Kerwin Espinosa, right after his meeting with the Criminal Investigation and Detection Group (CIDG) at Camp Crame. His message, in Cebuano, was broadcasted on national television.
"Son, if you are seeing me now on television, you can see I'm suffering. Just surrender. Just surrender because the President [Duterte] and PNP Chief [Ronald] dela Rosa will help us. I believe that if you surrender, they will help you," he pleaded, teary-eyed.
READ ALSO: LOOK! Leyte mayor surrenders after 'Bato' threatens to kill him
Earlier this week, both father and son have been asked by President Rodrigo Duterte to surrender within a 24-hour timeframe or else they will be killed. The elder Espinosa submitted himself to Dela Rosa on Tuesday, and is now at the PNP headquarters for questioning.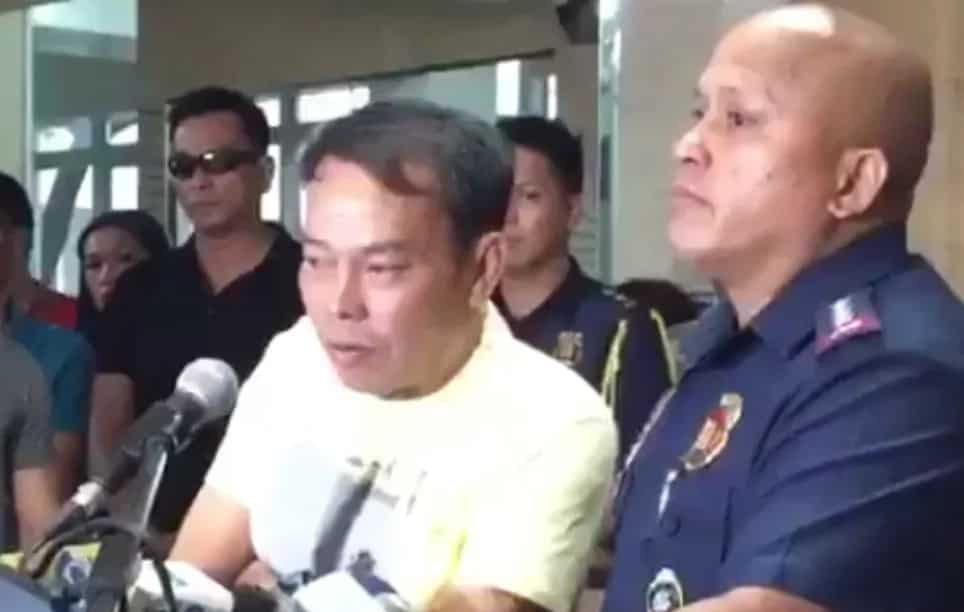 (photo credit: rappler.com)
The Albuera, Leyte Mayor will be asked regarding the armed men that fought off with authorities yesterday morning.  There is a huge possibility that these men are related to his son's illegal activities, and he himself is also involved as a protector.
According to Dela Rosa, charges against Espinosa is still unclear since it would depend on the investigation of the CIDG. He added that the Leyte mayor will only be allowed to go home if he will not be charged.
READ ALSO: Lacson calls out Dela Rosa's 'shoot-on-sight' order as murder
It is possible that Espinosa can be charged with illegal possession of firearms, still pertaining to the battle that took place in his town of jurisdiction where six men were left dead.
However, the PNP chief ruled that the accused mayor cannot be easily charged with the aforementioned case, as he believed that the firearms in question belonged to those who were killed.
"He was not in Albuera, he is not in constructive possession of those firearms. The chicken farm [where the shootout took place] near his house belongs to him, but he is here [in Manila] all along. So we'll see how we can connect it (shootout) to him," he added.
READ ALSO: Is the Philippines suffering from double standard justice?
Upon checking the records of Firearms and Explosives Office, Senior Supt. Dionardo Carlos reported there were only three firearms, one shotgun and two handguns, registered under the mayor's name.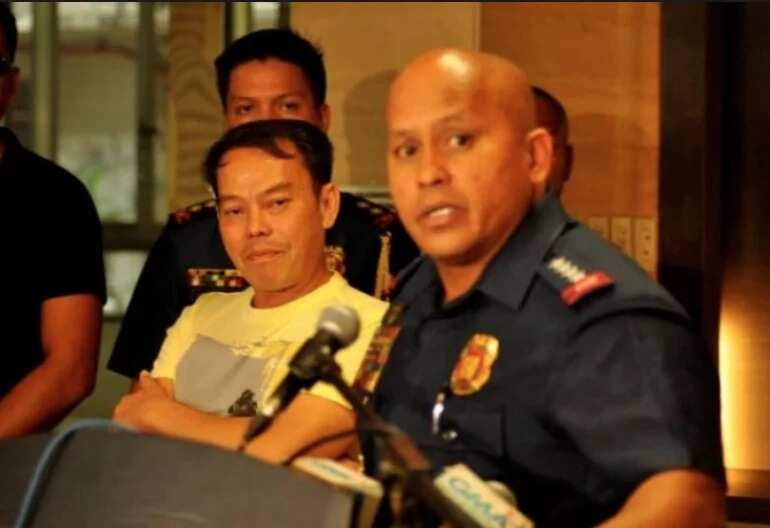 It has also been uncovered that the license of these firearms has already expired. Carlos said that they will investigate if the killers used these guns, and reminded that these should have been turned over to the nearest police station for safekeeping.
The PNP spokesman added that their investigation will also look into these armed men if they have been hired by Espinosa as his private army or security force.
READ ALSO: Duterte drug war continues: 2 suspected drug users killed in Cebu City
On Wednesday, Espinosa was accompanied by his wife and daughter at Camp Crame for questioning, where their meeting with the CIDG was off-limits to the media.
Aside from 'processing' the accusations heaped on him, he signed an affidavit of undertaking that would honor his promise to Dela Rosa to rid his city of jurisdiction of illegal drugs.
Espinosa also submitted a judicial affidavit, which reached seven pages, that recorded what happened in his town as well as his son's activities. He disclosed that Peter Co, one of the top drug lords in the country, was possibly his son's supplier.
READ ALSO: A DRUG-free PH is possible under Duterte's admin – Lacson
He stated in the affidavit that he has been informed of the skirmish and raid in his house at the break of dawn, but denied knowing the two men who were killed on his property.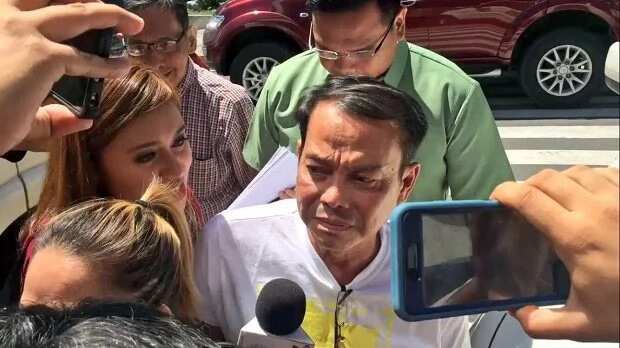 Romeo Esmero, the mayor's lawyer, said that his client has been in Manila for two weeks after he received death threats that his town is riddled with an estimate of 300 drug suspects. The local chief of police has also threatened to kill the mayor regarding the matter.
The issue has led the mayor not to return to Albuera anytime soon.
READ ALSO: 6 killed in Leyte Mayor Espinosa's house raid
When asked regarding the whereabouts of his client's son, Esmero said that the family still in the dark where he could have gone. According to Espinosa's affidavit, the last time he saw his son was in May.
The lawyer noted that his client no longer has control over his son since they do not share the same roof anymore. Espinosa also claimed that he even rebuked his son about his activities, to which the lawyer noted as proof of his client's innocence regarding the matter.-Kami Media
READ ALSO: Duterte's drug war covered in Korean news
Source: Kami.com.ph