- PNP Director General Ronald 'Bato' Dela Rosa issued a 'shoot-on-sight' order against alleged drug lord Kerwin Espinosa, who is also the son of Leyte mayor Rolando Espinosa Jr.
-  Senator Panfilo Lacson commented that Dela Rosa's order constitutes as murder, aside from being made up and not being in his power to command
- The former PNP chief will join Senator Leila De Lima's inquiry if it finally proceeds
Senator Panfilo Lacson on Wednesday refuted Philippine National Police (PNP) Director General Ronald 'Bato' Dela Rosa's 'shoot-on-sight' order, saying that the new PNP chief cannot implement such demand.
Aside from being beyond Dela Rosa's jurisdiction, Lacson remarked that the so-called 'shoot-on-sight' or 'shoot-to-kill' order constitutes as murder. The act has also become another definition of extrajudicial killing, which is when police open fire upon seeing a suspected drug user and immediately kills that person.
He added that police might only fire back if used for self-defense or defending another person, or else it would be a violation of the law.
READ ALSO: A DRUG-free PH is possible under Duterte's admin – Lacson
Dela Rosa stated the 'shoot-on-sight' order so police could pin down Kerwin Espinosa, an alleged drug lord in Eastern Visayas and also the son of Albuera, Leyte Mayor Rolando Espinosa Jr.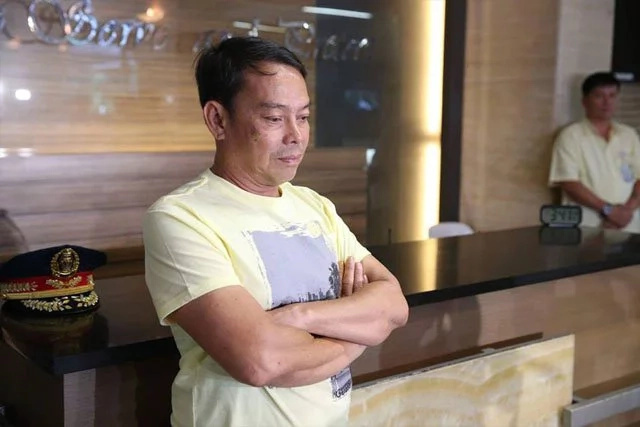 (Photo credit: philstar.com)
President Rodrigo Duterte publicly announced that both father and son surrender or else they die within the 24-hour timeframe he gave them. The elder Espinosa has already surrendered to Bato on Tuesday, but the fate of the younger one remains unknown.
Lacson commented that there is no such thing as a 'shoot-on-sight' order, and Dela Rosa might have instructed it out of audacity.
READ ALSO: LOOK! Leyte mayor surrenders after 'Bato' threatens to kill him
"There's no such thing. That was just bravado in the statement, because as a law enforcement officer, General Dela Rosa knows there's no such thing as a 'shoot-on-sight' or 'shoot-to-kill' (order)."
However, he is unsure if Dela Rosa intended to use the order as a scare tactic.
"Whatever is the motive, whatever is the reason he said that, that's for him to say. But he knows that he can't do that, that that can't be done by any police officer."
READ ALSO: 'Bastardized party-list system should be abolished' – Lacson
Despite being one of the lawmakers who opposed on probing into these extrajudicial killings, Lacson has no choice to but to join since he heads the Senate committee on public order and dangerous drugs, which Senator Leila de Lima joined in her resolution.
It has been known that De Lima, who chairs the Senate committee on justice and human rights, has pushed for these killings to be investigated since the rapid increase of drug-related deaths prior to Duterte's presidency.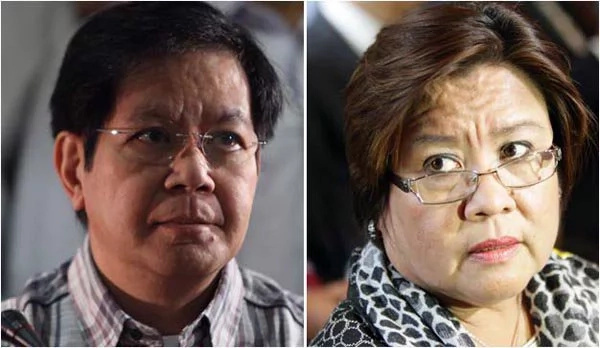 (Photo credit: dzrhnews.com)
Recently, she gave a privilege speech regarding the issue, hoping to end these deaths.
READ ALSO: Senators slam communists for betraying Duterte's trust
In spite of her colleagues' reservations concerning her cause, she is determined to make the legislative inquiry happen.
She reiterated that the President should be aware if his orders are still in accordance with the law, and if his medium to combat it cannot follow it properly, then it has to be called out.
"Of course, if there is resistance, if [the suspect] uses violence and force, then that's justified. But per the PNP operational guidelines, that is the last resort—the use of force," she said.
READ ALSO: The good, the bad, and the ugly: Senators reaction to Duterte's SONA
Lacson has received insider information from the PNP that there are around 600 suspects who are yet to be known or allegedly came from vigilante groups. In case the inquiry pushes through, he would ask the police regarding this information.
"So I will ask them, how many among the 600 are summary executions where the suspects were unidentified or are vigilante groups? How many are already under investigation? How many or do they have any leads? In how many cases have they identified suspects? In how many cases have they already filed or are set to file cases? If there is none, then we have a big problem," he said.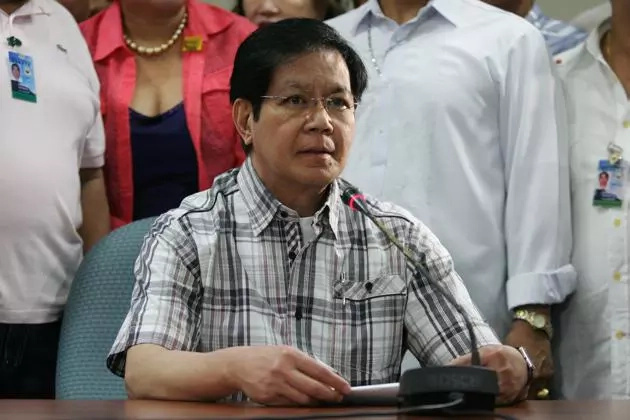 (Photo credit: philnews.ph)
The former PNP chief also noted that the police should be keen on resolving these murder cases, or else they might give off the impression that they are tolerating these killings or even support it.
"If these (murder cases) are unresolved, then that is worrisome. There is reason for the citizenry to be alarmed," he added.-Kami Media
READ ALSO: LOOK: Lacson files bill against 'liars'; find out what it is
Source: Kami.com.ph