– A three-year-old boy was left 'looking like a burns victim' after suffering a rare allergic reaction to antibiotics
– It broke out in blisters and left him critically ill
– It was revealed that boy has very rare disease, so he has to live his life through horrible pain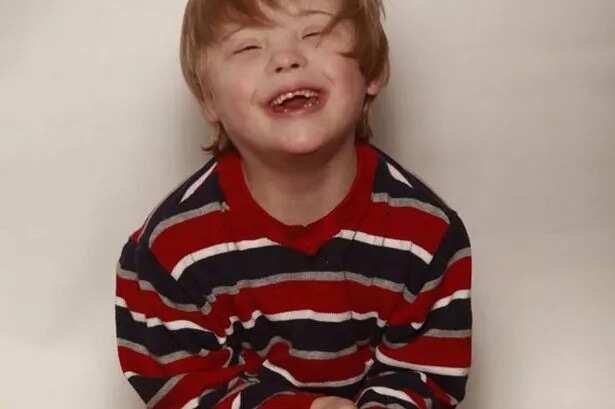 3-year-old Kai Kehm's skin peeled off just days after he started taking the medication for an infection. He was in hospital for four weeks and underwent treatment to remove layers of his skin, just like burns victims have done.
His mother Julie says he looked like he had been burnt in a house fire. You can read her heart touching story below:
"Skin started peeling off his face, coming off in sheets, and his eyes were sealed shut. Our poor little boy looked like a burns victim, like he'd been in a really bad house fire. It was so heart-breaking to see him like that.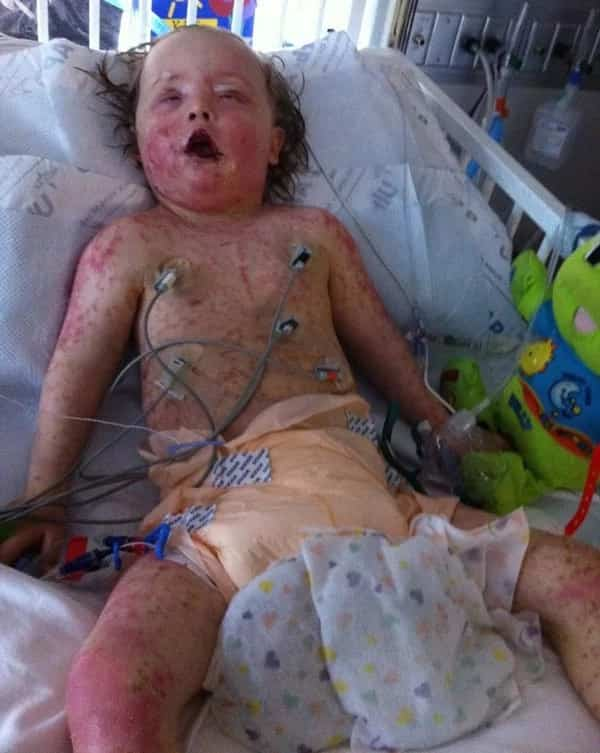 READ ALSO: Man waits to meet his Chinese love for 10 days in airport
"He'd lost a top layer of skin and was in agonising pain. They sedated Kai and put him in an induced coma for 10 days to help him deal with the pain while they treated him.
"We were surprised at 18 weeks when we learnt our baby had Down's Syndrome and three weeks later that he had a heart defect, but we were looking forward to his arrival.
"I grew up with a step uncle with Down's Syndrome so I knew a little about it. We did mourn a child we thought we had. But we created new dreams, did some research and didn't feel daunted by what lay ahead of us."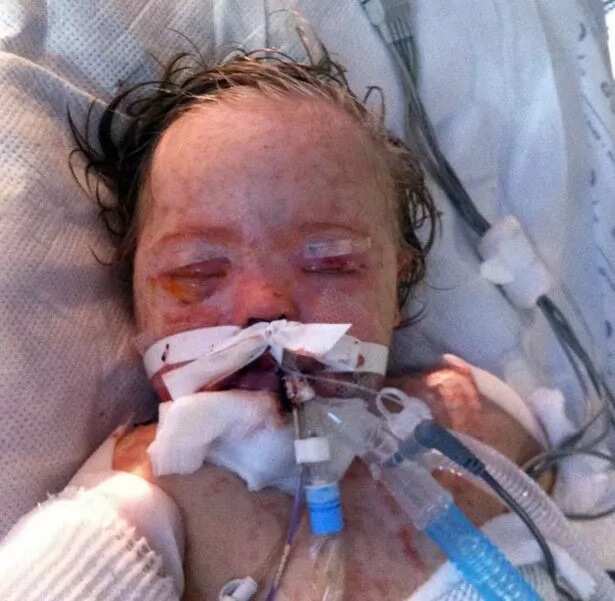 READ ALSO: Mother brutally beats her own daughter on camera (video)
At three, Kai was back in Texas Children's Hospital with fluid in his ears. He had a rash all over his body and his eyes were swollen.
Doctors thought it was an allergic reaction at first and gave him an antihistamine, but 12 hours later Kai was rocking himself backwards and forwards in pain and was rushed to accident and emergency.
A few hours later, Kai couldn't even open his eyes, had blisters in his mouth and was screaming in pain. He was diagnosed with Stevens-Johnson Syndrome.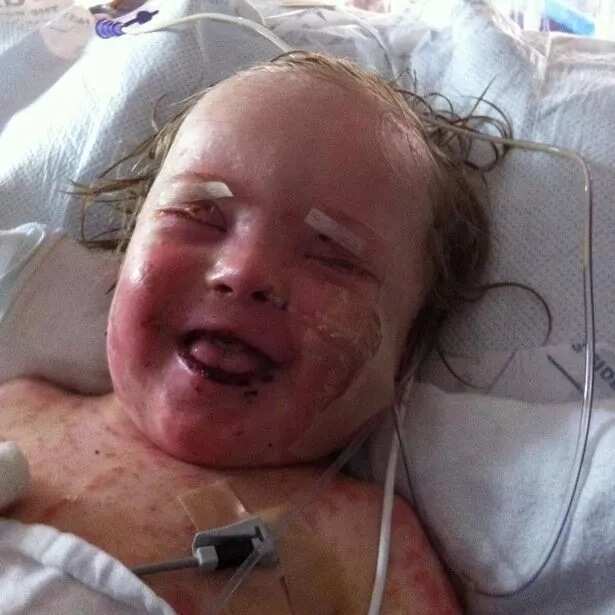 Now Kai's parents live in constant fear that any medication could cause a flare up.
"I've heard it feels like your body is burning from the inside out. I can't even imagine how he felt," Julie said.
You can read the whole story here.
READ ALSO: This lesbian woman's girlfriend becomes her husband
Source: Kami.com.ph