– Malia Obama was spotted at the Lollapalooza music festival enjoying music and dancing with her friends
– First, she was caught twerking on camera, and now it seems like she did it again
– Now Internet has blown again, and Malia has a chance to become the hottest dancer from Lollapalooza
A few days ago we wrote about 18-year-old Mlia Obama performing hot dances at the Lollapalooza festival. That video went viral, but now another footage appeared on web with new portion of twerking from US President's daughter.
READ ALSO: President Obama's daughter twerks on camera (the first one)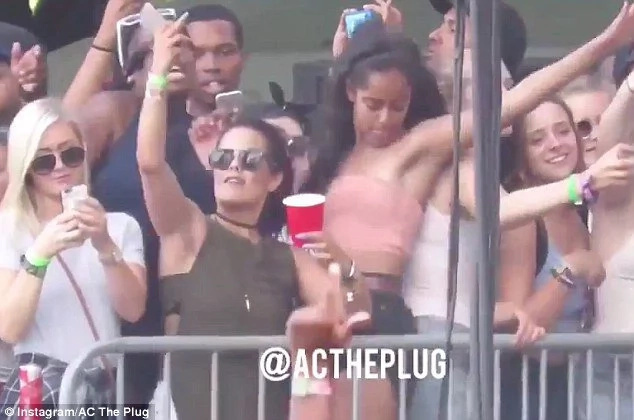 It's being said that this dance came during famous rapper/singer Bryson Tiller set on Sunday.
Malia, who was wearing a midriff-baring tube top and pair of cutoff jean shorts, even posed for a few photos while she danced.
READ ALSO: Watch awesome video of Emily Ratajkowski getting her ass grabbed!
The new footage begins from 0:07 – don't miss that dance.
READ ALSO: This beautiful model rides the white horse completely NAKED for incredible reasons