– A college student on a fishing trip in the Gulf of Mexico caught dramatic footage of a big tiger shark repeatedly attacking a hammerhead
– Tiger sharks routinely go for other sharks, especially when they are wounded.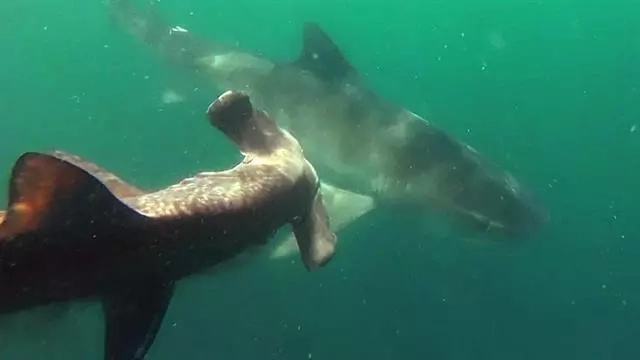 The attack went on for several minutes, until the tiger shark "grabbed the hammerhead around its head, broke the line, and then dragged him straight down," says Ryan Willsea, who made the video with his brother Aaron, and whose line caught the hammerhead.
READ ALSO: 8 unbelievable sea monsters which live in deep-waters
Willsea spent three days fishing in the Gulf during a vacation to the area, using baitfish and hoping to catch tuna. "When we got the hit, we first thought it was another big tuna," says Willsea. "But then we saw it was a hammerhead."
Both sharks were likely attracted to the area by the oil platform that can be seen in the distance in the video. Such structures function like artificial reefs, attracting corals, barnacles, and other stationary organisms on their surfaces.
READ ALSO: Animal attacks on humans caught on video
READ ALSO: Don't miss this if you're crazy about surfing on whale corpses
Source: Kami.com.ph