Lacson: Drug-free PH is possible under Duterte admin
- Senator Lacson said that President Duterte's anti-drug campaign has made it possible for the country to be completely drug-free in the future
- Lacson added that the police operations which involved the deaths of drug criminals should not be investigated by the government
- However, the senator explained that the investigation should instead focus on the extrajudicial killings
According to Senator Panfilo "Ping" Lacson, it is now possible for the Philippines to be free from illegal drugs due to President Rodrigo "Rody" Duterte's aggressive campaign against drug criminality.
"At the rate our law enforcement agencies are going in their anti-drugs operations, a drug-free Philippines has now become a possibility," the senator said on Wednesday.
Lacson, a former Philippine National Police (PNP) Chief, released his statement when asked about the six drug suspects killed by policemen at the family compound of Leyte Mayor Rolando Espinosa Sr., who has been arrested due to alleged links to the illegal drug business.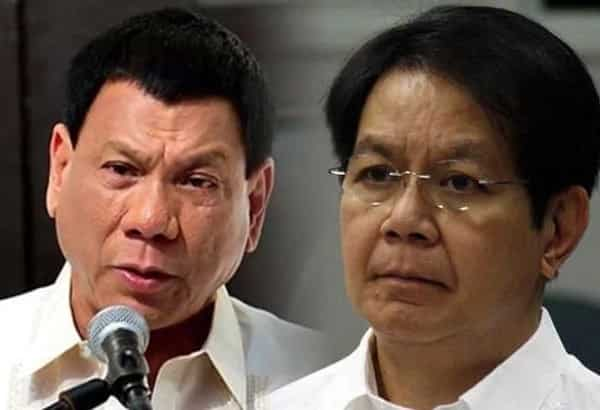 READ ALSO: Thai gov't honors Robredo as South East Asia's 'outstanding woman of 2016'
As for the various sectors who are calling for a thorough investigation of the drug suspects getting killed during legitimate police operations, Lacson said that without solid evidence, the public should presume that the cops were only doing their jobs and that they were not doing anything illegal.
The senator said that what the government should worry about is the spate of vigilante killings in recent weeks since Duterte was inaugurated on June 30 as the new President of the country.
"What's worrisome is the alarming number of vigilante killings, hence, I implore the PNP to conduct appropriate investigations in relation to these killings. Certainly, the more than 200 cases of salvaging and summary executions by vigilantes in a period of one month alone should alarm our citizenry," Lacson pointed out.
READ ALSO: Duterte gets teary-eyed as he hugs a BLIND soldier!
PNP Chief Director General Roland "Bato" dela Rosa said in an earlier interview that the vigilante killings are actually being done by drug lords who are displeased with their drug distributors and their rivals in business.
According to Lacson, a good way to discourage vigilante killings is if the police put more effort into building solid evidence against drug suspects and charge them in court instead of killing them.
Headed by Senator Leila de Lima, the Senate committee on justice is set to probe the alarming increase of extrajudicial killings in the Philippines. – Kami Media
READ ALSO: Duterte drug war rages on: 2 'Chinese drug lords' killed by vigilantes
Source: KAMI.com.gh