This 40-year old man is starting first grade in Laoag
- Education is a fundamental human right
- Jay Calivoso was not able to finish first grade because of his disability
- Now, the 40-year old vegetable dealer is going to start his journey in education by joining grade one
Education is the most basic right that every person in the world must have. In fact, the Universal Declaration of Human Rights states that education is a fundamental human right that people need in order to exercise their other human rights.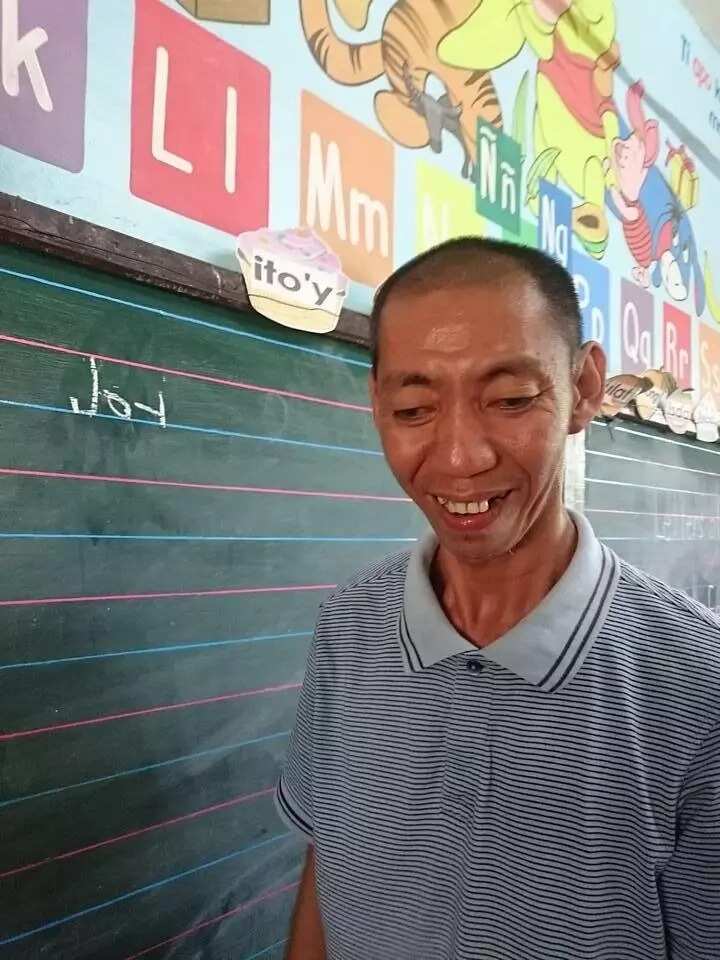 Alas, the world is not perfect and poverty has made it extremely difficult for some to get an education.
READ ALSO: VIDEO: This 74-year-old grandma dives into the ocean daily to collect coins for her family!
Take Jay Calivoso for example. He is a 40-year old man from Laoag City, Ilocos, Philippines.
When Jay was a young boy, he had to quit school because he was infected with polio.
Due to his disability, Jay was unable to continue his studies. He was deprived of his basic human right.
But more than 30 years later, Jay has become an inspiration to many. Instead of giving up on education, he chose to start 1 grade again!
READ ALSO: This man was shocked to see footage of his wife beating his old mother
He will be joining 5-year olds and 6-year olds in first grade at the Aramosa Elementary School.
According to Jay, living a life without education is extremely difficult. As he was a vegetable dealer, people often took advantage of him because he didn't know how to count. He couldn't read nor write. He just knew the value of money.
But this will all soon change as Jay is now ready to finish what he started, even at 40 years of age.
READ ALSO: Sinners' prayer for forgiveness
The principal, the faculty, and even the students of Aramosa Elementary School now consider Jay an inspiration.
No matter how old a person becomes, it is never too late to learn. For Jay, he could have given up on education. He could have been afraid of embarrassment. But in the end, he chose to better himself by starting at the beginning.
Truly, Jay Calivoso is an inspiration to all who love learning.
SHARE this touching story to your friends and family! - Kami Media
Source: Kami.com.ph