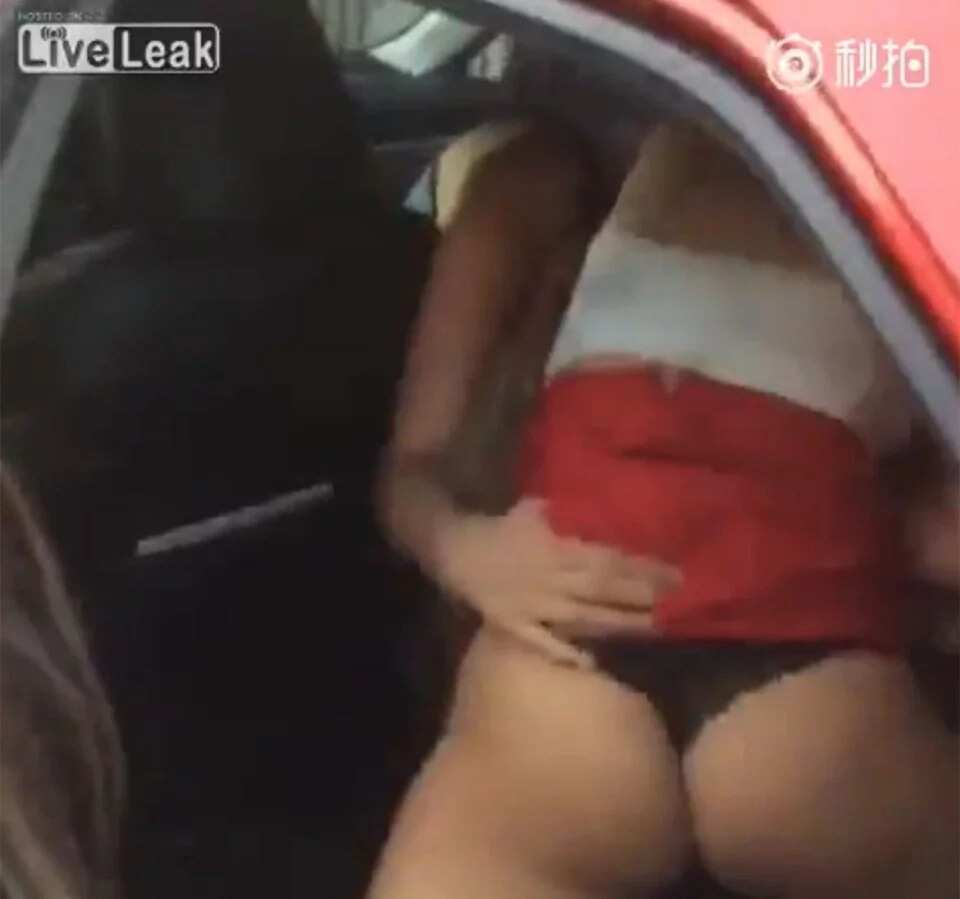 - Three Russian women began fighting in the backseat of a taxi in China
- Men gathered around to feast their eyes on the scantily clad women 
- The video was uploaded to Youtube and gathered a lot of attention on social media
These Chinese men were in for a pleasant surprise when two Russian women started cat fighting in the backseat of a taxi.
The taxi doors were wide open and men gathered around to have a look at the trio of brawling scantily clad Russian women. The women were swearing at each other and grasping and tearing at each other's clothes revealing lots of bare skin to the public. At one point we can even get a good glimpse of one of the backseat pugilist's thongs.
"HUGH HEFNER! HUGH HEFNER!" gladly shouts one the spectators, probably the guy who was shooting the video.
READ ALSO:  Girl literary made her boyfriend to kill himself after this
READ ALSO: This dog is trying to tear this snake off it's penis to no avail!
READ ALSO: Who would win in a fight: a python or a crocodile?
Source: Kami.com.ph