6 dead in police raid of Leyte Mayor Espinosa's house
- Six men were killed in an anti-drug operation conducted by the police at Albuera Leyte Mayor Rolando Espinosa Sr.'s compound
- Police received a call about a "movement" that was taking place inside the mayor's compound
- Mayor Espinosa and his son, Kerwin Espinosa were tagged by PNP as illegal drugs manufacturers and traffickers
Six men were killed in a police operation against illegal drugs conducted at the family compound of arrested Mayor Rolando Espinosa Sr. in Sition Tinago, Brgy. Binulho, Albuera Leyte early this Wednesday.
According to reports, the police were patrolling when a call reached them, saying that there were armed men inside Espinosa's compound. When the authorities received a tip that there was a "movement" inside the mayor's gated residence, two police teams went around the compound to patrol at around 4:30 a.m.
One of the two armed men who are in guarding the compound's gate fired allegedly at the policemen, triggering an exchange of gunfire. Bodyguards of Kerwin Espinosa, the son of the mayor who has been tagged as illegal drug manufacturer protected by his father, were among those who exchanged fires with the police.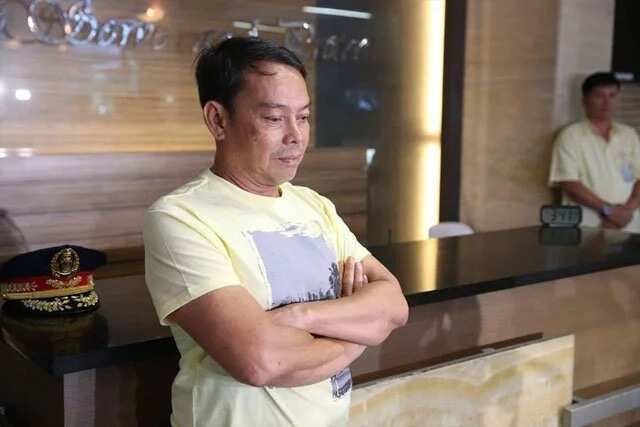 READ ALSO: [UPDATED] Leyte Mayor surrenders after Duterte set 24-hour deadline
Albuera police stated that the gunmen who were at the mayor's house were possessing branded high-powered firearms. An estimated 50 to 100 armed men were inside the residence of the mayor, police said.
Albuera Leyte Mayor Rolando Espinosa Sr. and his son, Kerwin Espinosa, who has not been captured, have been tagged as manufacturers and traffickers of illegal drugs by the Philippine National police (PNP). Mayor Espinosa surrendered to authorities on Tuesday, admitting that his son has been involved in drug trades.
READ ALSO: LOOK! Bodyguards of Leyte mayor caught selling P1.9M shabu
President Rodrigo Duterte has given a 24-hour ultimatum and announced on Monday that he will give a shoot-on-sight order to the police if the Albuera Mayor and his son does not surrender within the given period of time. PNP Chief Roland dela Rosa then called on Kerwin on Tuesday that he must surrender or he will die.
Last Thursday, authorities conducted a buy-bust operation near the Espinosa compound and recovered about P1.9 million worth of 237 grams of shabu. Five of Espinosa's employees were arrested by police. - Kami Media
READ ALSO: WATCH: Duterte's drug war covered in Korean news
Source: KAMI.com.gh