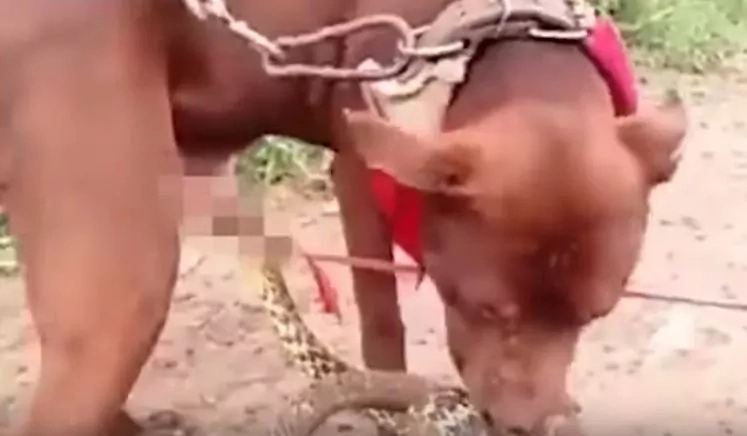 - A snake mistook a dog's penis for food and bit onto it
- The dog struggled to make the snake let go but ot no avail
- There were many questions on the internet why the person shooting the video didn't help the dog
A snake mistook this poor mutt's Johnson for food. It bit hard into his privates with its fangs and just wouldn't             let go!
All the dog's efforts to make the snake let go of its penis were fruitless. The more it tugged on the snake the more the snake pulled on his penis. The whole incident is clearly causing the dog a lot of pain.
Many people commented on the video why the person shooting the video didn't help the dog.
READ ALSO: Watch this unlikely fight between two jungle cats & an anaconda
READ ALSO: Watch this video of mothers thanking heroic nurse
READ ALSO: Kim Kardashian outfits which you do not even have to take off
Source: Kami.com.ph