Oldest woman with Down syndrome celebrates 75th birthday
- 75-year old Frances Gillett became the world's oldest woman with Down syndrome
- Aside from her condition, she also had breast cancer and tuberculosis which she managed to attain a full recovery from years ago
- The inspiring woman was surprised by family, friends, and staff of her residential home in Ely, Cambridgeshire
Frances Gillett shocked everyone – doctors included – when she recently celebrated her 75 birthday.
As she marked another year of her earthly existence, Gillett also made another milestone in her life since she has been believed to become the oldest woman alive with Down syndrome.
At the time Gillett was born back in 1941, nobody thought it was possible that a person with Down syndrome would reach her present age. The average life expectancy of those with the condition was said to be in mid-20s.
READ ALSO: VIDEO: Duterte gets teary-eyed as he hugs a BLIND soldier!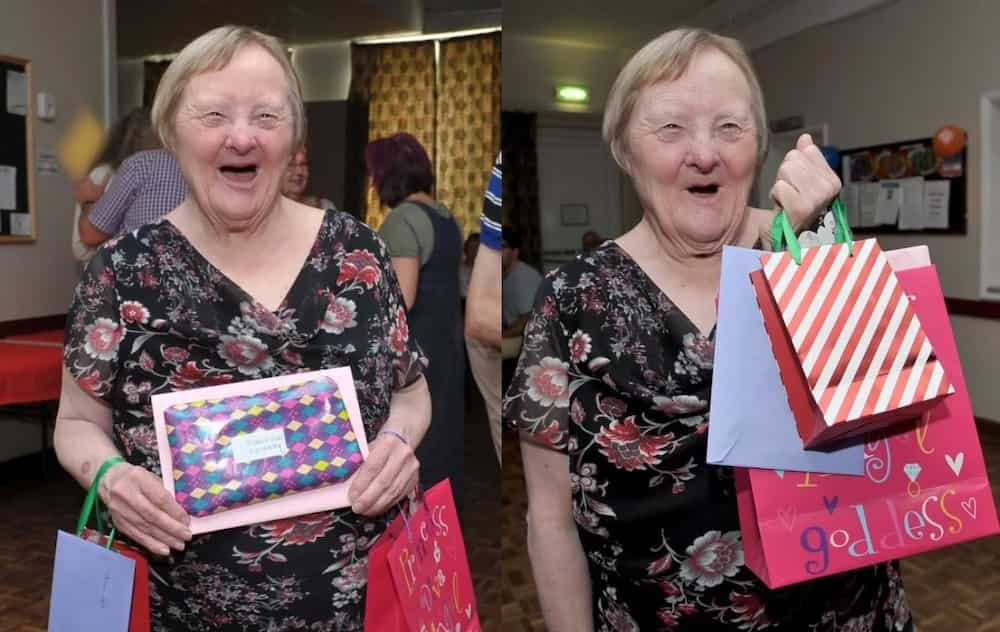 However, that was not the end of Gillett's story as she also faced other illnesses. The woman was diagnosed with breast cancer and suffered tuberculosis as well. But she did not mind the hurdles as she bounced back – being a cancer survivor and gaining full recovery twelve years ago. The same goes for her six months' worth of battle with tuberculosis, which she succeeded ten years back.
Family and friends were glad to be with the inspiring woman during her birthday party which was held at Little Downham Village Hall on July 27.
READ ALSO: Teen Vogue gets on board again with JaDine!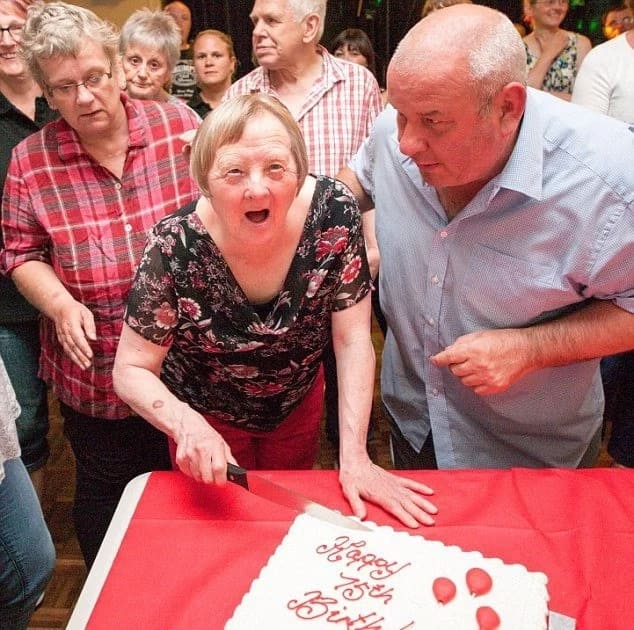 The staff of her residential home, Holly Cottage, arranged a surprise gathering for Gillett – who received gifts and cards a few days before her birthday, July 31. She left her presents untouched until her special day.
Wayne Bent, the manager of the care home, recalled how it was a 'fantastic day' and that Gillett had a 'wonderful time' during the get-together. He described that the woman was more like a family to him than a resident, and how she was an 'amazing' person. Bent also added that Gillett was a fan of music and needlework, with the latter causing her minimal problems since her eyesight has not been good as it was years ago.
READ ALSO: This 9-year-old kid was born with half a heart. Here's why they called him "Gladiator"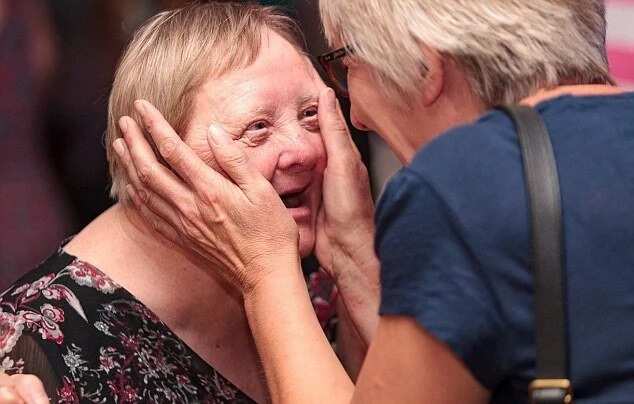 The world's oldest man with Down syndrome was a man from Minnesota named Bert Holbrook who passed away in 2012 with the age of 83. Currently, the crown for the oldest living man with the condition is in the possession of 80-year old Joe Sanderson from Cleveland.
According to the Down Syndrome Association, the average life expectancy for those with the condition was set to be between 50 – 60 years old, with the possibility of a few reaching beyond. They credited this accomplishment to medical advances and those who take the time to care and love for people with Down syndrome.
Source: KAMI.com.gh