Recto: Gov't has one of the largest contractual workers in PH
- Last Monday, President Rodrigo Duterte stated that contractualization should end, and warned private companies to stop this practice
- Senator Ralph Recto agreed with Duterte's stance but pleaded that he should 'practice what he preaches' by doing the same to the government
- As of 2010, there are around 120,000 contractual government employees, ranging from casual to hired via job order
President Rodrigo Duterte has found another solon to support his cause, but this time with a bigger scope of responsibility.
Senator Ralph Recto on Tuesday raised Duterte's statement that contractualization, or 'endo', should be stopped, but that should also include those in the government.
The president was referring to private companies during his speech on Monday and threatened that he would shut them down if they would not comply.
READ ALSO: What does Senator Ralph Recto have to say about Duterte's promises?
Recto reported that there are around 120,000 contractual government employees and that they should be absorbed into their respective offices. According to him, there should be a way that 'thousands of casuals who are eligible for permanent civil service' can become regular employees since it is alarming that our own government is one of the largest buyers of outsourced labor in the country.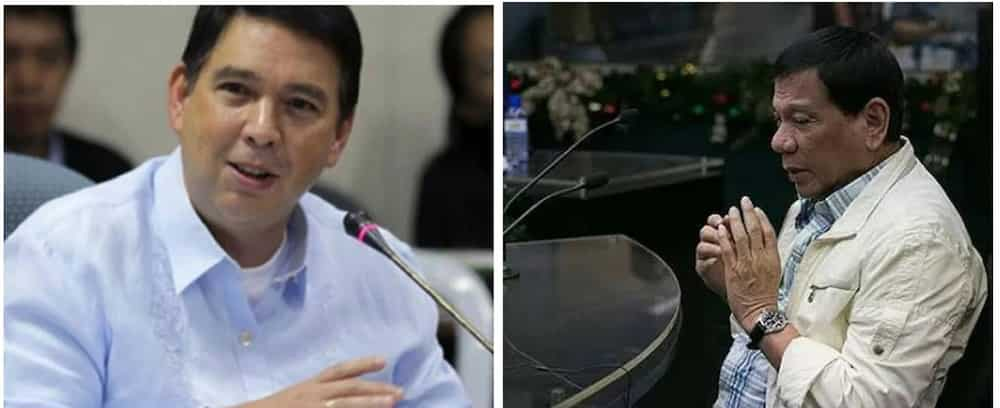 Two years prior to Duterte's administration, a total of P9.6 billion was allotted for contractual workers, while P11.6 billion was used for outsourced labor, in particular, those in the janitorial, environmental, and sanitary and security fields.
The local government spent even more, with a total of P13.832 billion for the various types of contractual workers.
READ ALSO: LOOK: Roles of Senate and House of Representatives posts
Those who are 'endo', a shortcut for 'end of contract', were not able to reap the rewards of their regular peers such as benefits from various government agencies as well as bonuses. Contractualization has become more imminent due to cost-cutting, as it is easier to renew the contracts of these workers than have all of them immediately as regular employees.
The senator has noted that majority of workers in the government, which consist of both casual and contractual, are 'as big as the Army', and therefore also needs to be looked at.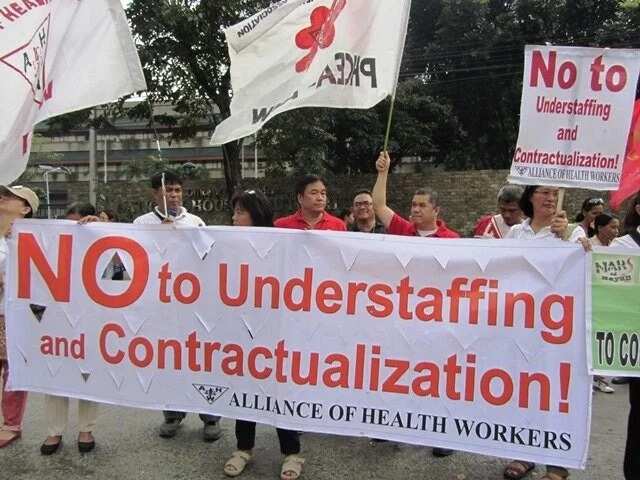 He suggested that these workers should be grouped accordingly first: 'job order', 'emergency hiring' and 'memorandum of agreement'. If they have been categorized under one of the three choices, there is a huge chance that they might not be regularized.
READ ALSO: Duterte warns contractual companies
For those who are casual employees, meaning that they are paid higher than their contractual peers but they do not have other benefits, they might be given a chance to be a regular employee if they have served for more than five years, are civil service eligible, and has shown excellent work.
Despite the statistics Recto stated, it is not updated – he claimed that his information was collected by the Civil Service Commission six years ago. The numbers still do not include those who were hired through job orders, subcontracted individuals like maintenance staff and security guards as well as those paid via maintenance and other operating expenses of state agencies.-Kami Media
READ ALSO: Find out how several lawmakers reacted to Duterte's signing of FOI order
Source: Kami.com.ph