Teen Vogue article analyzes why JaDine is such a hit
- Kapamilya love team Nadine Lustre and James Reid, nicknamed JaDine, has become one of local showbiz's top-rating young couples
- JaDine has been featured again in Teen Vogue, where a deeper explanation of their fame has been discussed
- The two has done a lot under their belt – movies, a hit soap opera and their recently-launched book
One of the country's phenomenal love teams has done it again, as the tandem of James Reid and Nadine Lustre got featured once more in Teen Vogue, the younger counterpart of classic fashion magazine Vogue.
In the article published by the magazine, the writer pulls the reader in why the love team of JaDine (a portmanteau of the couple's names) is such a hit, and why others are totally devoted to keeping the two together by digging deeper into their background.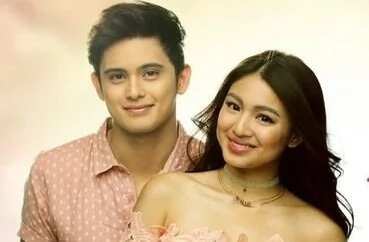 According to the magazine, it is important to point out that the entertainment industry of one country differs from that of another. It has pointed out that the Philippine entertainment circuit creates stars out of those who can be deemed as a triple threat – the total package of knowing how to act, sing and dance. Compared to their American counterparts, these actors and actresses get paired up often with the same person until they become a love team that people will root for, or until their fifteen minutes of fame has expired.
READ ALSO: Americans decide between Aldub and Jadine – Guess whom they've chosen…
That is the case of JaDine, along with others who went before them. Some do not end up together in real life, while there are others who do, just like them.
It has been almost three years since the two stirred local showbiz with her sleeper hit, 'Diary ng Panget' (Diary of an Ugly Person), but then has cemented their position with the release of their teleserye 'On The Wings of Love'.
The series has gained traction among fellow Filipinos worldwide not just because they give life to the character in the story, but the story itself has connected to its audience. The show has gathered more than enough teenagers and those young-at-heart to ship them and has become a nightly habit of watching them on television when it was still aired.
READ ALSO: WATCH: AlDub or JaDine? Americans have chosen!
Aside from their screen-related projects, the two have also collaborated in terms of music. Although it is really James who has been singing a lot, Nadine most often than not becomes a collaborator as they have songs that answer each other in a narrative much like the characters they play onscreen.
Recently, they have released a book, titled 'Team Real', that peeks into their lives as well as how they think on more important things than their relationship. It is modern voyeurism at its best, which also leads one not to feel guilty of what they saw or knew afterward.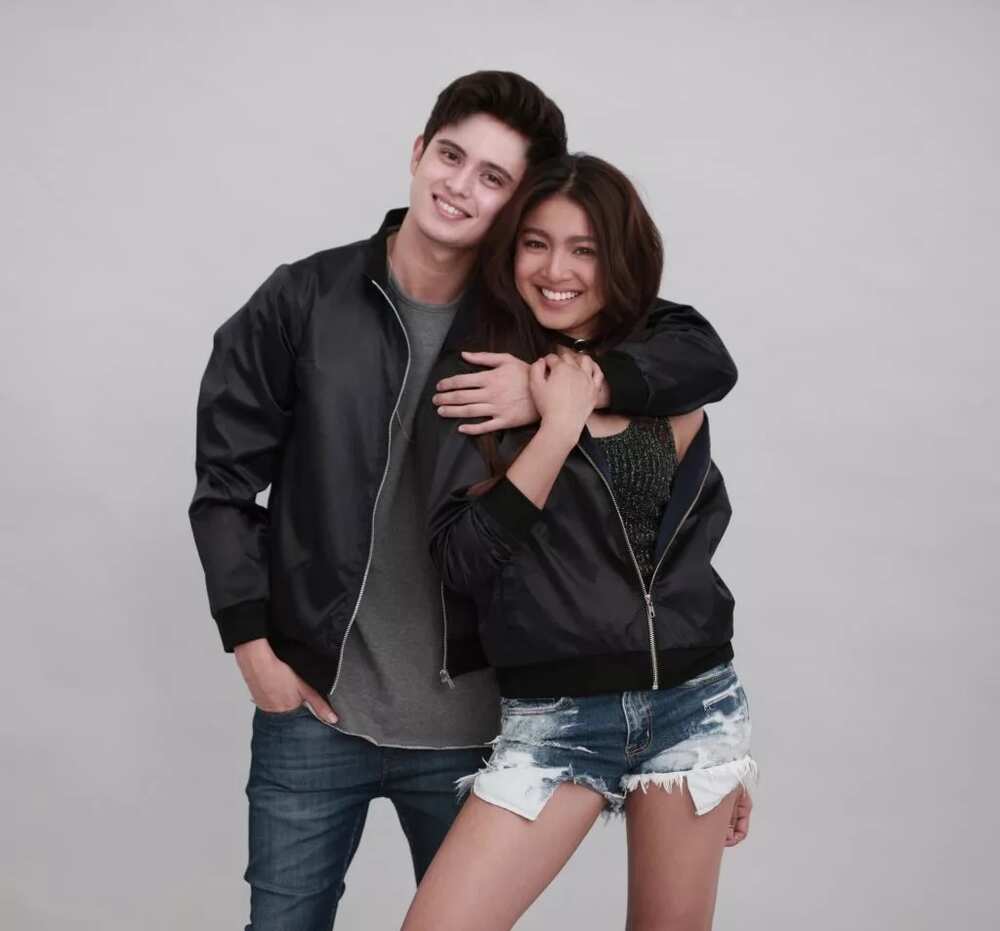 So, what else could these two not do?
READ ALSO: Destiny? Watch Nadine Lustre's audition video in the same PBB season James Reid won
Since they have become so bankable, many wonder how their success came to be. Some of their networks' talents have not reached the apex of their working relationship with their respective partners, but theirs has turned into what every girl dreams of happening – a not-so-pretty girl has a crush on this good-looking guy, only for him to fall as soon as he got to know her better.
During their concert earlier this year, the two have revealed their real status, to which fans all over the world swooned over. Hopeless romantics deemed their revelation as a dream come true.
Filipino love teams have always been a staple in the entertainment industry, and they become the mirror of one's expectations in a relationship. Most of the time these pairings end up on a happy note, and that is what Filipinos usually expect in a story thrown at them. They might have a lot of problems to deal with, but watching two gorgeous people not end up together is not one of them.
READ ALSO: New series starring JaDine will surely excite fans; here's why
Nadine and James have continuously proved that their story is one that is better celebrated with everybody else since they could not have reached their current status without the constant support of their fans.
It is always good to see people get so psyched about the relationship between love teams who have amazing chemistry, on- and off-camera. Not only has JaDine captured fans because of their honesty, but also because they worked hard to be where they are now.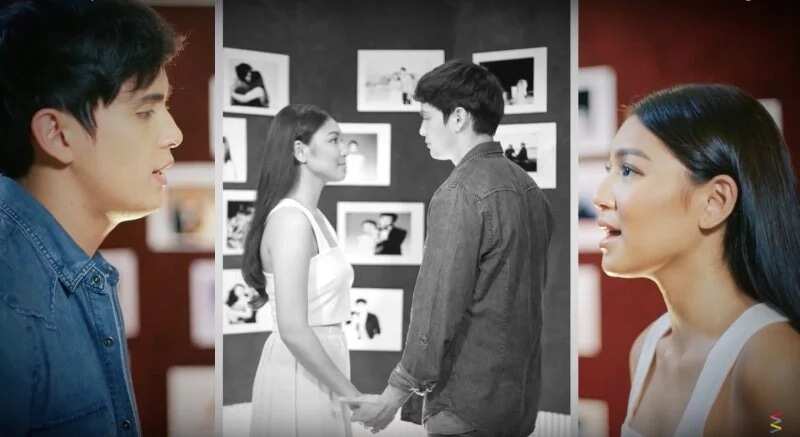 James admitted that his first project with Nadine was during one of his music video, where he personally chose her to appear in it. What they did was work, nothing personal – until they nabbed the lead roles in their first movie. The rest has become history, and they became more aware of the impact their pairing could bring.
READ ALSO: LOOK! James Reid is PH's sexiest man
They just cannot lie about their real status, when everyone is already smart enough to know what is going on. They also know that going out with somebody else, even just as friends, can cause drama among fans. Once you are pegged in a love team, it becomes attached to your name – and it becomes your ticket to fame and success if you have lived up to what people expect from you.
"We never pretended to be together or lied to the fans. We were just friends, but they didn't think so. When you're in a love team, you have to work together," James has been known to say.
Despite admitting that they are together, some fans have reservations about their admission. Since the country is predominantly Catholic, they think that they are being 'too public' in their relationship. The critiques might be uncalled for, but that did not faze them since they still have the right to remain silent, or private, on matters concerning their status.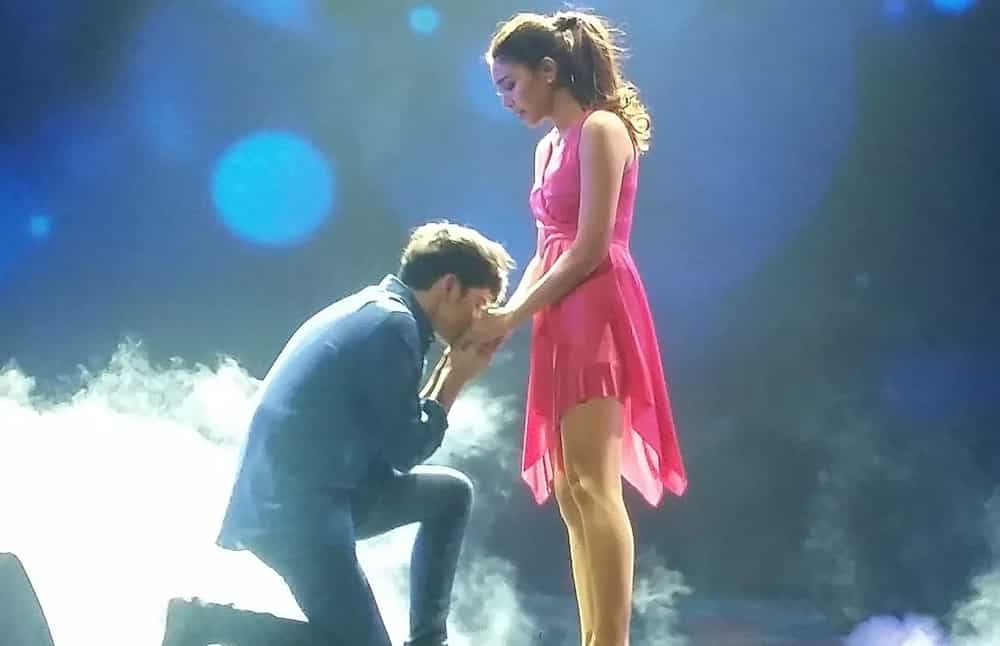 However, it has made James relieved to admit to everyone that he is, indeed, irrevocably head over heels with his wifey. He added that his revelation "was a good decision and a weight off our shoulders," to which we agree.
Naniniwala ka ba sa forever? (Do you believe in forever?) For now, we do.-Kami Media
READ ALSO: Is Nadine Lustre daring enough for a sexy photo shoot?
Source: KAMI.com.gh